If you're a photographer, then you know that one of the biggest challenges is getting your subjects to feel comfortable in front of the camera. This becomes even more difficult when you're working with camera shy poses models or clients. But don't worry, there are a few things you can do to make them feel more at ease and get better shots. Here are seven tips for working with camera shy poses models or clients.
eBooks and Courses for Everyone
7. Prepare a Mood Board of Camera Shy Poses to Inspire Your Client
A photography mood board is where you can pin visual inspirations that reflect the vision you have for the session.
Creating one and sharing it with your model will help them get a better sense of what you want to achieve. That way, they can prepare themselves emotionally for what they need to do. The more ready they are, the more confident and relaxed they'll become.
Of course, you can create a mood board the traditional way by cutting out magazine pages. But the best and quickest option is by using an online mood board such as Pinterest.
All you have to do is type a theme you want to explore, browse through the results, and save the photos you wish to your mood board.
If you can't find the type of photo you need, you can do a Google search, instead. Then you can upload the images to Pinterest and save the image files to your mood board.
Just be careful about which files you want to share since some of them may be copyrighted. To be safe, click Tools under the Google search bar and Select Usage Rights. Once the dropdown menu appears, you may click on "Labeled for reuse."
Once you finish the mood board, you may add your model or client as a collaborator so they can see what you created. Click on the pencil icon in the lower right corner of your board and type their email in the collaborators' section. That's it!
6. Don't Start Right Away
Even in professional portrait shoots, the photographer doesn't take photos immediately. Instead, the photographer discusses what they want to achieve with the model and the rest of the team. And that is what you need to do as well.
Don't be a stranger. Talk to your subjects and get to know them more. Make them feel that you're approachable and that they should be comfortable around you. Feel free to talk to them about yourself and your photography experience as well. It would make them feel better to know that you know what you're doing.
Even if you happen to be a beginner photographer, then it would still be a talking point for both of you. Your limited photography experience may also make them feel less intimidated, which is always good.
It's also crucial to talk about what you want to achieve during the session. That way, both of you can anticipate what both of you can expect from each other. And remember that once it's time to take pictures, allow them to settle before you start clicking that shutter.
5. Stick to Simple Poses
Camera shy subjects tend to be self-conscious about everything they do in front of the camera. As a result, many of them end up doing an awkward model pose that you can't use.
Thankfully, one of the main advantages of using a mood board is that you get to include inspirations for poses as well. This inspiration allows your models to practice how to pose for the camera ahead of your photo shoot.
But you also need to remember that even with a mood board, some poses can be challenging for shy subjects. So stay away from the complicated options that you often see in magazines. Instead, stick to simple ones that even a beginner would find easy to do.
Save a few examples of simple poses to your mood board. Make sure you have a copy on your phone so that you can use those images as references once you start shooting with the subject. When they see the image, it would be easier for them to copy the position as opposed to you just telling them what to do.
But what if you don't have reference pictures?
You can start with a few simple tips to get your subjects to loosen up. For instance, you can have them lean against the wall if they look stiff. If they don't have anything to lean on, have them rest their arm on their hips instead. Doing so creates a natural s-shape that makes people less rigid.
You can also have them sit on a chair or lean on a table. This would help them relax as sitting and leaning are natural positions for anyone.
Of course, there are plenty of other techniques you can use while shooting a camera shy subject. You can read this article if you need more advice on how to pose people, including beginners.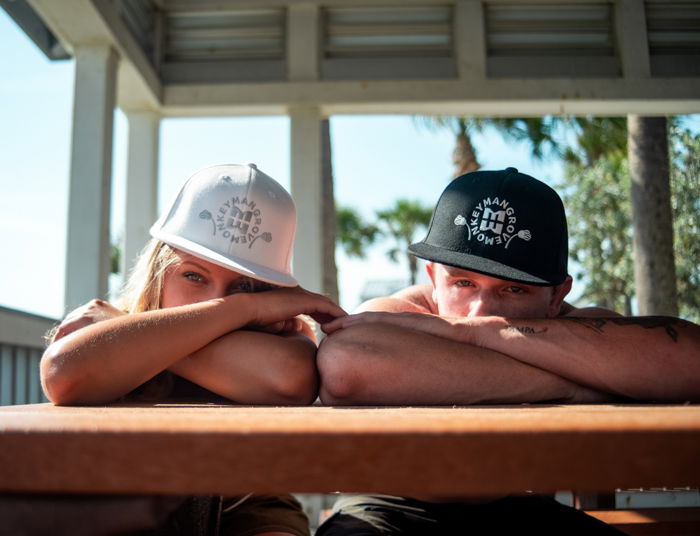 4. Get Them to Do Activities
Posing can be extremely difficult for camera shy people. So it would help them a lot if you have them do things that would help them forget they're posing.
The simplest option you can do with your subject is to have them walk around without staring at the camera. Have them look down, up, or sideways to help them focus on other things apart from the camera.
You can also have your subject run or jump around. Adding some action to your shots would immediately make your photography look more fun and dynamic. And the best part? Your model doesn't have to think of awkward poses because they're already doing something that looks more natural.
You can also use props such as a book or a coffee cup to help your subject avoid awkward poses. Reading or sipping a cup of coffee is something that we all do. So taking photos of your model while they're doing those activities guarantees you'll get great results.
Of course, you don't have to limit yourself with running or reading. There are tons of activities out there that would perfectly suit the theme of your session. Having them play around a little is not only going to be easier for you but also fun for your model.
3. Ask Camera Shy Clients to Play a Role
So what if they don't have portrait props that they can play around with? Then ask them to do some role-playing, instead. Allowing them to imagine scenarios and become someone else could help them loosen up.
Set up a story and let them play a character. For instance, if you're in the woods, you can ask them to pretend they're Little Riding Hood. Or if they're at the beach, they could even play a lifeguard.
Another great trick is to talk about movies or television scenes. It could be anything from Point Break to The Notebook as long as they can relate to your references. Don't worry if their acting isn't that great. You're taking photos and not capturing video footage.
What matters are those few seconds where they look great. So, feel free to take sequence shots so you don't miss the moment!
2. Encourage Your Model
Knowing the technical side of photography is only half of the equation when shooting portrait pictures. Another skill that you need to master is communicating with your model.
If you want your model to relax in front of the camera, talk to them in a friendly manner. Share jokes or stories to break the ice. Let them feel that they're interacting with a friend and not a photographer.
When the model is having a difficult time posing, don't tell them that what they're doing is wrong. That would discourage them and potentially ruin the rest of the shoot. Instead, make suggestions. That way, they'd feel like they're participating in the shoot. It also makes you more approachable when you ask them to try something instead of ordering them around.
Once your subject starts to get into their rhythm, encourage them. Doing this would make them feel more confident, and that will show in your photography. It may seem like a cliche screaming "that's it!" or "yes!" while you're taking pictures, but it does help keep the morale of your model high. So don't be afraid to vocalize that positivity.
1. Keep It Candid
What if your model is still giving you awkward poses even after you've tried all the tips you just read? Then try to keep your camera turned on at all times and wait for candid moments. Remember that sometimes the best shots happen when your subject isn't even aware you're taking photos.
Often, camera shy people stiffen up when they know they're in front of the camera. Yet once they stop posing, they look less awkward since that's when they let their guard down. You would want to take advantage of this by taking shots when they are relaxing.
If your model looks too tense, ask them to take a break. Start talking to them casually and ask them about a happy experience. Doing so will not only bring up sweet memories, but it will also distract them from the camera. Once they loosen up, start taking photos.
You can also take shots while they're walking to a location or while preparing for the next image. Keep your eyes open for whatever it is that may come up. You never know what you'll get. 

Conclusion
Photographing people that are camera shy can be quite a challenge, especially since they all act differently to situations. But as a photographer, it's your job not just to take photos, but also make them feel comfortable.
You must stop being that guy that clicks the shutter and become a friend that will help them loosen up. Talk to them, be their friend, and most of all, have fun.
When your client is happy and smiling, a lot of magic can happen.


eBooks and Courses for Everyone