The Canon EOS R is one of Canon's full frame mirrorless cameras aimed at the prosumer. It now benefits from the ever-growing range of RF-mount lenses available. These include a good number of prestigious L Series lenses too.
In this review, we'll examine its specs and performance in detail. And we'll compare it briefly with others that you might consider.
Canon EOS R Overview and Specifications
The Canon EOS R wasn't Canon's first mirrorless camera. But it was the first to use a full frame sensor. And it was the first camera built for Canon's new lineup of RF mount lenses.
As Canon's first full frame mirrorless camera, it is by no means perfect. But it does have some fantastic features!
At its core, it has the same high-resolution, 30.3 MP (megapixel), full frame CMOS sensor found in the Canon 5D Mark IV. The sensor is combined with the speedy DIGIC 8 image processor. And this makes the EOS R one of the most powerful cameras.
With the same sensor, you are getting the image quality of the 5D Mark IV but for a more attractive price. And you get a new way to capture scenes. There is also an electronic viewfinder (EVF) instead of the traditional optical viewfinder.
A few more essential features. It captures 4K video at up to 30 fps (frames per second) and shoots up to 8 fps. Plus, it is lighter and more compact than traditional Canon DSLR cameras.
One frequently asked question is if Canon has discontinued the camera. I don't know where the rumor first started. But Canon is still making the EOS R and has no plans to stop.
Who Is the Canon EOS R For?
As a top-tier mirrorless camera, the Canon EOS R is an attractive choice for many. The EOS R body has advanced features and an easy-to-use design. It's terrific for professionals, beginners, and everyone in between.
One group it's catered towards is long-time Canon users who want a more compact camera. The EOS R is perfect because it's noticeably smaller and lighter. But at the same time, you can keep all your old Canon lenses (EF).
With 4K capabilities, it's also a solid choice for hybrid videographers who shoot videos and stills. While it's not the best video camera on the planet, you can still comfortably do professional work with it.
But if you primarily shoot video, I would opt for the more expensive Sony a7S III. (Read our review of the a7 III.)
Key Features of the Canon EOS R
Let's dive in and discover where the Canon EOS R mirrorless camera shines and where it falls short of expectations.
Lens Mount and Compatibility
The new RF mount sticks to Canon's standard 54mm diameter. Where it differs is the shorter 20mm flange distance. That is less than half the EF lens mount size with a 44mm flange distance.
This huge difference maker allows Canon to design and create smaller, faster lenses. Furthermore, this short and wide new mount allows designers to work with wider apertures, which we all want.
Another significant difference is the 12-pin electronic connection. For comparison, the Canon 5D Mark IV has an 8-pin connection.
The upgraded contact system speeds up communication between the camera and the lens. Thus, there is faster data transfer.
Two areas where this is obvious are autofocus and image stabilization. Both are noticeably better on the EOS R than on older DSLRs.
Lenses and Adapters
One downside of the new RF mount is the limited number of native RF lenses. But Canon is working hard on this and debuting more lenses yearly. Likewise, the number of third-party lenses available is low.
For a general-purpose lens, go for the 35mm f/1.8 Macro STM. But professionals might prefer the 28-70mm f/2L USM lens.
I enjoyed using the 50mm prime and 28-70mm standard zoom lens. I liked them both for their sharpness, quality, and versatility.
Finally, with the help of an EF to RF lens mount adapter, you can unlock the entire lineup of Canon EF lenses. On top of that, there are also RF lens extenders of 1.4x and 2.0x.
Sensor and Image Quality
The Canon EOS R has the same 30.3 MP full frame CMOS sensor as the Canon 5D Mark IV. It measures 36 x 24 mm and is slightly larger than competing full frame cameras like the Sony a7 III.
With 30.3 MP, the EOS R has a higher resolution than most competitors. The Sony a7R IV is the only one with a significantly higher pixel count. It also houses a potent Digic 8 image processor.
Regarding image quality, the sensor delivers images with a maximum resolution of 6720 x 4480 pixels. That's massive! You should have no issues cropping, zooming in, or enlarging photos while editing.
In terms of dynamic range, it's excellent. It has a score of 13.5 on a dynamic range test. That aligns with Canon's other high-end cameras and professional full frame ones from brands like Sony and FujiFilm.
The EOS R has an ISO range like that of older DSLR cameras. It has an ISO range of 100 to 40,000 (expandable to 50 to 102,400).
Noise levels are comparable to all other Canon EOS DSLRs at every ISO level. As a rule of thumb, you can generally expect to shoot noise-free images up to ISO 12,800. (6,400 if you blow up your stills for large prints.)
No Picture Stabilization
One crucial feature missing from the EOS R is in-body image stabilization. The decision by Canon not to include it is a bit of a head-scratcher. It has become commonplace in most new cameras.
While many Canon RF lenses adapted EF lenses feature stabilization technology, not all do. So take note if you use the EOS R with lenses without stabilization. Camera shake and blur are more likely to appear, decreasing image quality.
JPEGs, RAW Files, and Out-of-the-Box Images
One of the strong points of Canon cameras has always been their JPEG images. And this continues with the EOS R. The colors remain rich and vivid. Plus, in-camera sharpening has improved compared to DSLRs.
The 14-bit Canon CRW RAW files are indistinguishable from the 5D Mark IV, meaning they are phenomenal. They are roughly 31 MB in size and retain copious amounts of information in the highlights and shadows.
As far as out-of-the-box image quality when shooting RAW—it's good but not great. Amateur photographers will have no complaints and love the intense colors. But professional photographers will see better results after editing.
One of the additions to this new camera system is C-RAW imaging files (Canon compresses RAW files). They are something the Canon M50 first implemented. And the response was so positive that Canon decided to add them to the EOS R.
C-RAW files are 40% smaller than regular RAW files. They let you save space on your memory cards and disk drive. Best of all, you won't see any degradation in image quality unless you push the files by multiple stops in post-production.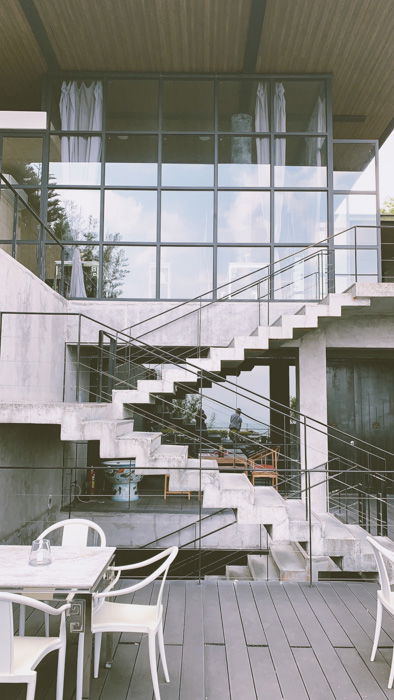 Focusing and Burst Mode
The Canon EOS R has a Dual Pixel CMOS AF system with 5,655 autofocus points. The AF system covers 100% of the frame vertically and 88% horizontally. It gives you outstanding performance across many different scenes and scenarios.
Using the EOS R for street photography, I found the Dual Pixel autofocus very good, even at high burst rates. Furthermore, this camera is fantastic in low-light situations and is now the industry standard.
If you're familiar with Canon cameras, you will find the autofocus settings and modes on the EOS R similar to the Canon 6D Mark II and the 5D Mark IV.
There are seven primary AF area modes:
Single (one-point) AF (small or normal)
Face and tracking
Expand AF area (cross)
Expand AF area (around)
Zone AF
Large zone AF vertical
Large zone AF horizontal
There is also face and eye detection technology. It quickly recognizes subjects and accurately focuses when shooting at wide apertures. The only problem is it's only available when using the Single AF mode.
Unfortunately, face and eye detection only work well when shooting static subjects. It's perfect for portraits, lifestyle shots, and capturing families and couples. It struggles with photos of active children or at events like weddings.
In those latter situations, switching to Servo AF (continuous autofocus) is better. It constantly checks and adjusts the autofocus in real time and is ideal for moving subjects. Moreover, it does a terrific job of quickly locating and tracking subjects.
Frame Rates
The Canon EOS R has a burst speed of 8 fps when shooting continually. For a new camera, this is quite underwhelming. For example, most Sony cameras feature three or four continuous shooting speeds, topping at 11 fps.
Worse yet, it only shoots at 8 fps in manual focus and Single AF mode. As soon as you switch to Continuous AF (where you usually want to be for continuous shooting), you have a max speed of 5 fps.
The frame rate is limited even further in Tracking Priority mode or using the electronic viewfinder. It drops to a minuscule 3 fps.
While the subject tracking feature works well in Servo AF, the slow burst rates do their best to hold it back. I suggest shooting with your shutter speed as high as possible to combat them.
Video Features
Many filmmakers will choose this Canon camera because of its video autofocus capabilities. It houses a Dual Pixel AF system that works splendidly during 4k filming. On occasion, the tracking hunts a little longer than I'd like. But it's a success overall.
Another selling point of the Canon EOS R is the video color output. Unlike Sony cameras, the color palette is bright and vibrant for all colors—especially reds.
Two more pluses are the battery life and the articulating screen. It blows the competition out of the water with a battery life of up to four hours. The Sony a7 III can only film for around two hours.
In addition, the flip-up, articulating screen is terrific for vloggers and YouTubers.
Now to the negatives. The biggest problem with video in this camera is the lack of built-in stabilization. You can always use a stabilized lens. But I've found that they still deliver more camera shake than I would like for handheld recording.
Another complaint is that the histogram disappears once you start recording. Many filmmakers like to view this information as they shoot. Then they make adjustments accordingly.
Lastly, I have to mention the rolling shutter. It's nonexistent during 1080p recording. But it pops up way too often when filming in 4K.
Pros:
4K/30p video quality capture 
1080p full HD up to 60 fps
Fully-articulating rear LCD screen
Great battery life (up to four hours when filming)
Applies a crop of 1.8x for 4K
Cons:
No in-body image stabilization
Digital image stabilization crops even more if turned on
Rolling shutter is typical in 4K
No specific button for filming
The Canon EOS R video capabilities are reasonable. But it can't keep up with the full frame cameras from Sony and FujiFilm. Those companies have had years of trial and error to improve their mirrorless systems.
The EOS R is Canon's first crack at it. And I expect them to take giant steps forward with future iterations.
Body and Handling
You will love the Canon EOS R design if you switch from a Canon DSLR. It has the same classic look. And it feels like a Canon DSLR. But two significant differences are its size and weight.
It measures 5.4 x 3.9 x 3.3 inches (136 x 98 x 84 mm) and weighs only 1.5 lb (660 g). While it's not as small as some of its top competitors, it is lighter and more compact than traditional Canons like the 5D Mark IV.
Overall, it's a durable full frame camera that feels well-built. That's thanks to its sturdy magnesium alloy construction and weather-sealed body. While I wouldn't take it out in a full-on rainstorm, it has no issues with light rain, a little water splash, or dust.
Looking at the buttons and controls of the EOS R, it's very similar to previous Canon cameras. It has two control dials and all the standard buttons.
But one excellent new addition is the M-Fn (Multi-Function) Bar. It's a touch bar next to the EVF that is super customizable.
You can use it as two separate buttons or set it as a swipeable bar that scrolls through as many camera settings as you assign it.
So far, the M-Fn Bar is a controversial feature that's received mixed reviews. People tend to either love it or hate it. Personally, I admire the creativity and forward-thinking on Canon's part.
While the feature has its flaws (it can be sensitive), it shows Canon isn't afraid to think big and be bold.
Finally, I'd like to highlight the rear touchscreen LCD. Canon has long had one of the best touchscreen operating systems in the world. And the EOS R has adopted the same industry-leading screen and controls.
Alternatives
When it comes to new mirrorless cameras, there are many competitors in the price range of the Canon EOS R. Let's check out some of its comparables:
Verdict
With a highly compelling camera, Canon did a fantastic job dipping its toes into the full frame mirrorless market. But I want to see two things in future camera iterations—in-body stabilization and un-cropped 4K video.
While it has flaws, recent firmware updates have improved the camera's speed and ease of use. And price drops have made it a desirable choice for professionals and amateurs alike.
So is the EOS R worth buying? Absolutely! But we'll leave this Canon EOS R review in your hands to decide if it's the camera for you.
Scores