If you're looking for good photo editing services, you've come to the right place. We've compiled a list of the 26 best services in 2022, so you can find the one that's right for you.
Whether you need basic editing or advanced retouching, these services have got you covered. They offer a wide range of features and services, so you can find the perfect one for your needs.
Plus, they're all backed by a team of experienced professionals who know how to get the most out of your photos. So what are you waiting for? Check out our list and choose the perfect photo editor today!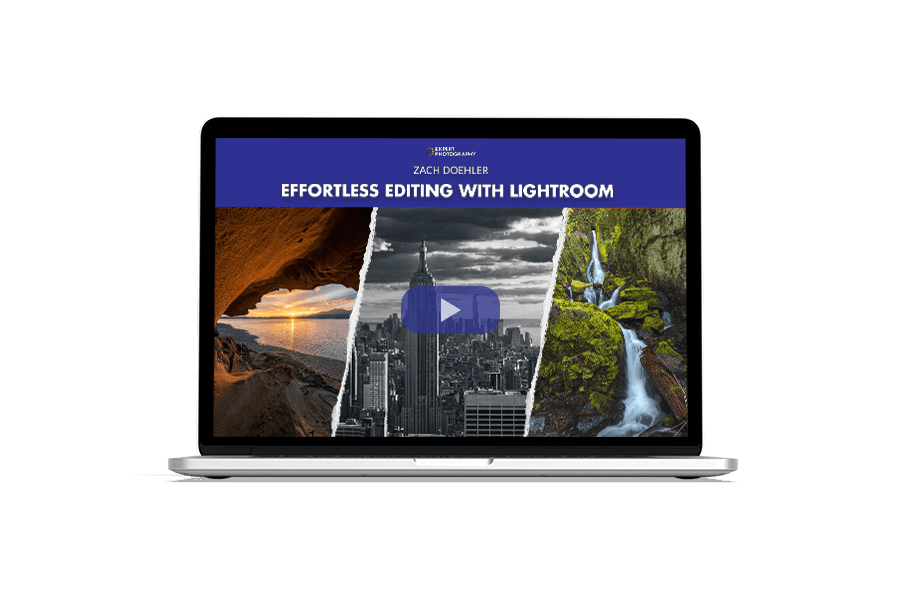 Effortless Editing with Lightroom
Looking for information on the best photo editing services? Check out our recommended Video Course 'Effortless Editing with Lightroom' for a thorough and up-to-date training on using Lightroom to bring out the full potential of your photos.
26. Photo Editing Services: FixThePhoto
FixThePhoto Photo Editing Service is one of the most popular services for professionals on this list. The price starts from $0.20 for photo editing and $2 for retouching. Fixthephoto provides portrait, wedding, product, real estate photo editing and manipulations.
Many clients have said that FixThePhoto's prices are reasonable. They have a quick turnaround time, too.
The best way to approach this service is to look through the company's before/after example photos. They always follow your photography style and ask for detailed instructions with examples. You can send them an image to get a free quote.
25. Ephotovn
Ephotovn has impressive before & after examples. It offers high-end photo retouching and background removal. The starting price for background removal is $0.39 per image. In high-end photo retouching, you can choose from a variety of looks to suit your creative needs.
The company is known for its rapid turnaround time. It can remove backgrounds from 1,000 images within 24 hours.
Ephotovn seems to focus exclusively on portrait retouching and product photography. If you're looking for real estate photo editing, you should try another service.
24. Clipping Path India
Clipping Path India has an excellent reputation in the product photography industry. As its name suggests, the company focuses on creating photo cut-outs. These are usually PNG files used in online shopping businesses.
The service has over 300 retouchers from all over the world. This means that their turnaround time is pretty fast. You're guaranteed to get a quote for your photo within 45 minutes.
Clipping Path India also offers portrait retouching services. However, their results aren't the best compared to other websites. It's worth checking out if you want to enhance your product photos for a low price.
23. Perfect Retouching
Perfect Retouching promises to live up to its name. It offers four different retouching services, including jewellery, beauty, product, and headshot. The service focuses on sharpness and high-quality.
Given the quality of the results, the pricing is average. For example, jewellery photo retouching costs at least $3.99 per image.
This service is ideal for photographers who want to achieve a very specific and high-end look in their images.
22. Photo Retouching Up
Photo Retouching Up offers all kinds of photo editing services. The company's retouchers can manipulate, color correct, restore, and beautify images.
The website has a unique categorizing system. Each service comes with a starting price and a discount.
For example, newborn photography retouching has a starting price of $2 per image. You can get a discount of 35% on bulk orders. This specific service can deliver up to 2,000 photos a day.
This is perfect for photographers on a budget who want to retouch hundreds of images.
21. FixiPixi
FixiPixi may doesn't have a very appealing website design, but its photo retouching services are great. The starting price for most of the website's services is $0.29 per image.
FixiPixi's best services seem to be jewellery, real estate, and product photography retouching. Its portrait photo editing service doesn't look appealing.
If you're a product or real estate photographer, you might find this website's pricing system quite decent.
20. High Volume Images
High Volume Images has some of the most impressive before & after examples on this list. It offers everything from photo manipulation to simple color correction.
The photo editing service keeps all budgets in mind. Every service comes with three retouching options: Basic, Pro, and High End. For example, the pricing for restoration is $10, $16, and $25.
This is a great service for both photographers who are on a budget or those who want to make their photos look professional.
19. Retouching Experts
Retouching Experts has retouched over 80,000 images and worked with over 150 clients. The starting price per image ranges from $2 to $15.
Every before & after on the website had a natural look. The company focuses on all kinds of photography. You're likely to find what you're looking for without breaking the bank.
18. Retinka
Retinka offers portrait editing services. Its high-quality retouching is ideal for conceptual photographers and fashion magazines.
The website doesn't have a starting price per image. Instead, it has a credit-based system. One credit ($12) will let you submit one image. This image will be beautified and color corrected. You'll also get access to unlimited revisions.
The rest of the credits range from $115 to $1,079. Retinka is the priciest service on this list, but it offers high-quality retouching that seems to be worth the price.
17. Color Experts International
Color Experts International promises to fix bad lighting, composition, and more. It offers retouching services to product and portrait photographers. It can also manipulate images to make them look surreal or conceptual.
The starting price per image is $1.99. You can also get a discount of up to 50% if you submit lots of photos. If you're unsure about the quality of the images, you can ask the company to edit two photos for you for free.
Most of the company's services have impressive before & afters. The Glamour Retouching service is the only one that looks unnatural.
16. Pixel By Hand
Pixel By Hand is a photo retouching service for product photographers only. Because it specialises in one type of photography, you can expect very professional and sharp results.
Each image costs around $1.85 to edit.
If you're unsure about the service, you can send the company a sample image that they'll edit for free. This service is ideal for product or e-commerce photographers who want to keep their photos consistent.
15. Retouching Zone
Retouching Zone has a simple website that might look unappealing at first. If you look at the before & afters, you're likely to get impressed. The service beautifully edits product, real estate, and furniture pictures.
Like Pixel By Hand, Retouching Zone is made for product photographers mainly. The price per image ranges from $0.24 to $10.
14. Paper Boat Creative
Paper Boat Creative offers a wide range of editing services. All of the company's example photos look clean, professional, and sharp.
Paper Boat Creative has worked with brands like Fit PRO and Shoes of Prey, so it has a lot of experience with high-end photo retouching. This service seems to be one of the best for photographers of all kinds.
Portrait photographers can benefit from its high-end skin retouching techniques. Nothing looks unnatural or overdone.
13. PixelPhant
PixelPhant is a product photo editing service that edits over 500,000 images every year. The starting price for every image is $0.80.
PixelPhant has great customer service and quick turnaround time. Based on many positive reviews, it seems to be one of the best and most affordable product photo retouching services online.
12. Jewellery Retouch
As its name suggests, Jewellery Retouch focuses on photo retouching of jewellery only. Its website has impressive examples of high-quality pictures. The price per image depends on the kind of jewellery you photographed. The more intricate the design, the more you'll have to pay.
Because Jewellery Retouch focuses on one kind of photography only, you can expect to get very professional results.
11. Deepetch
Deepetch stands out when it comes to free trials. You can edit 5 photos for free using the trial system.
Deepetch also offers a wide variety of photo retouching services for different photographers. You pay according to the amount of time you'd like a retoucher to edit your work. The cheapest option costs $14. A retoucher will edit your image for an hour.
This service is on the pricier side, but it's a good solution for photographers who want to edit just a few pictures.
10. The Photo Retouching
The Photo Retouching offers retouching services for fashion, product, and car photographers. The price per photo starts from $0.30. This makes The Photo Retouching one of the cheapest options on this list.
The company produces high-quality work. It's before & after examples don't look fake or unnatural.
9. Allô Victor
Allô Victor is a French photo retouching company with a unique style. All the images it produces are clean and stylistic. The services include background removal, photo restoration, portrait photo retouching, and basic photo adjustments.
Allô Victor isn't as heavy on advertisements as other photo retouching companies. It's a smaller company that works with very professional photographers. If you like the way the website looks, you're likely to enjoy Allô Victor's services.
The pricing is unclear. You have to contact the owners directly to figure out how much you need to pay per image.
8. Global Photo Edit
Global Photo Edit has 100% positive reviews. This is pretty impressive for such a popular photo retouching company. It offers a variety of editing services, from photo restoration to high-end fashion photo retouching services.
You can start with a free trial. After that, every image will cost $1.25 to edit.
Global Photo Edit makes very complicated but realistic edits. If you have detailed photos that need to be retouched, you're likely to enjoy using this company's services.
7. Genius Retouch
Genius Retouch offers simple but efficient photo retouching services. It's a decent service for portrait, product, and interior design photographers.
Your first photo will come with a 50% discount. After that, you can choose from 4 different photo retouching levels.
The only downside of using this service is that it takes longer than 24 hours to retouch images. You'll have to wait at least 2 days to get your results. However, this might be a good thing if you want the retouchers to take their time and produce high-quality images.
6. Wedding Retouching
Wedding Retouching is a wedding photo editing service. Wedding photographers usually have to deal with thousands of images from one shoot. This can take hours of their time. This service promises to do all the work for them.
Wedding Retouching can cull, color correction, and retouch images in three different levels. Photo retouching ranges from $2 to $10 per image.
The examples on the website are very clean and minimalistic. If you're a busy wedding photographer who doesn't want intense photo retouching, this service might be for you.
5. RetouchGem
RetouchGem is a pro photo editing service based in Finland. The team works in one location and retouches images within 48 hours. The customer service is outstanding and the team is very flexible when it comes to instructions.
RetouchGem focuses on portrait and product photo retouching. Instead of using credits or starting prices, the company has a fixed hourly rate of €60. It can be the perfect photo retouching services for professional portrait and product photographers.
4. Vector People
Vector People is for photographers who want perfect photo restorations. This service can repair, color, and enhance old photos. It can even fix digital photographs with dust or scratches.
This is a great photo editing service for photographers who want to enhance their analog photos. The rate starts from $10 per photo.
3. Image Work India
Image Work India is a high-end photo retouching service made for portrait photographers. It focuses on enhancing body curves and perfecting skin textures. All of this is done very naturally.
A service like this is ideal for fashion photographers who need to make their models look a specific way. The price starts from $0.99 per image.
2. OMS Photo
OMS Photo is a photo studio and retouching service. The team consists of professional photographers and retouchers. The team has worked with companies like Gillette, Hershey's, and Olay.
OMS Photo has a lot of experience, so its rate shouldn't come as a surprise. Each image can cost anywhere from $50 to $450 to edit. The results look so professional that you could show them off on a billboard!
Overall, it's a great service for those who want to take their photography to the next level.

WeEdit.Photos is a team of professional retouchers who offer online portrait and wedding photo editing services. These guys offer 24×7 client support and moderate prices, e.g. $0.2 per color correction and $5 per portrait retouching.
Generally, portrait, wedding and studio photographers are their main clients but they work with all possible types of photo editing. To place an order, you need to sign in, attach some unedited photos and write instructions.
What Is Retouching in Photography?
Photo retouching is removing flaws from an image. In portrait photography, this means removing blemishes and pimples from the skin. In product photography, this means getting rid of textures, dust, or unwanted wrinkles.
What Is Editing in Photography?
Photo editing means enhancing a picture in some way. This could mean removing a background, getting rid of flaws, color correction, or manipulating. If you change something in an image, it means you're editing it.
What Do Professionals Use to Edit Photos?
Professional photo retouchers use programs like Photoshop and Lightroom to enhance their pictures.
Is Photoshop the Best Photo Editor?
Yes. Photoshop is considered one of the best photo editors in the world. A few other good options are GIMP, Lightroom, Skylum Luminar, and ON1 Photo RAW.
Conclusion
Photo retouching is an integral part of many photographers' lives. Enhancing an image takes time, which is why many people choose to hire professionals. The right photo retouching services will improve your photos and attract more people to your work.
There are thousands of photo editing services. But don't feel overwhelmed. The key is to look through the best ones and figure out which style suits your preferences the most.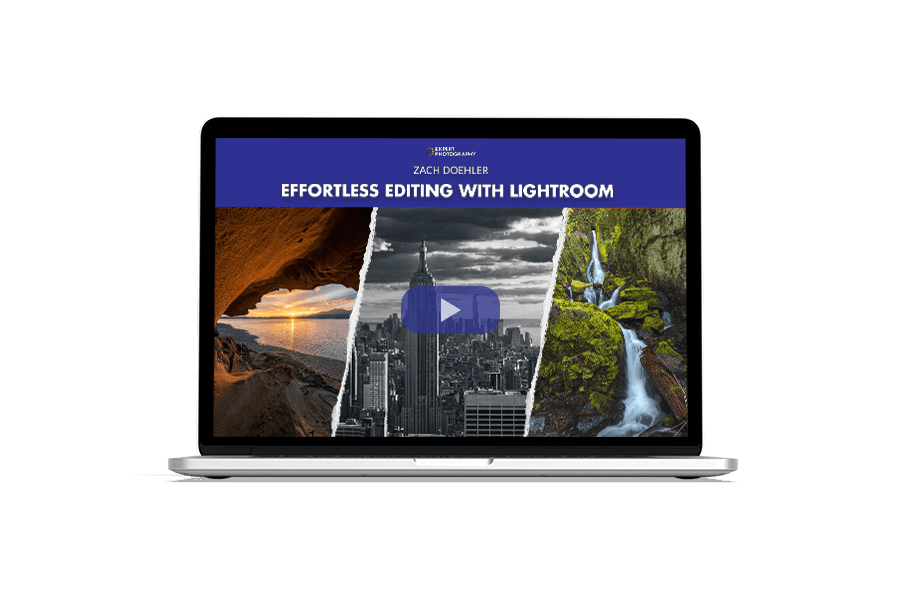 Effortless Editing with Lightroom
Looking for information on the best photo editing services? Check out our recommended Video Course 'Effortless Editing with Lightroom' for a thorough and up-to-date training on using Lightroom to bring out the full potential of your photos.