If you're bitten by the travel bug, and you want to start capturing your adventures with photography, then this is the guide for you. In this article, we'll discuss some basics on how to get started in travel photography. We'll cover topics such as camera equipment, shooting techniques, photo editing, and more. So whether you're a beginner or an experienced photographer, there's something for everyone here. Let's get started!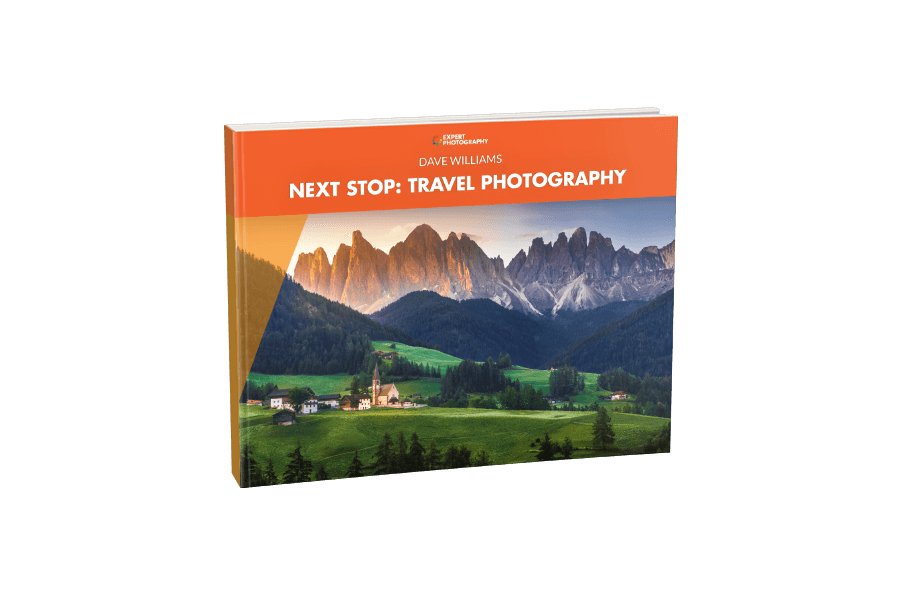 Next Stop: Travel Photography
Get started in travel photography with our eBook and Cheat Sheets. Let travel photographer Dave Williams inspire you with practical tips and actionable advice to capture print-worthy photos of your travels.
Get Started in Travel Photography: Practicing Strategies
The first thing to take note of is that you'll need to learn your craft. Does that mean jumping in at the deep end, and booking your flight to a far flung destination? In a word no, as there are sensible steps you can take before you hit the road.
These are important steps. Think of it as the equivalent of a professional sport player practising before going out to perform in the big match.
Getting Started With Photography
The best advice is to start local and build up. The area where you live will almost certainly have photography opportunities in it, so start with these. The photographic techniques you'll need for travel photography are the same ones you'll require to get good photos in your local area.
The following are the types of photography you should be practising in your neighbourhood.
The magazine spread – Imagine you're going to photograph a story for a travel magazine. Call it 48 hours in your town. Make a photo list of places people would visit, the food they'll eat, and the place they'll stay at. Then take photos of each of these things.
The big booming landscape – This is the photo that shows the entire scene, it could well be your double page spread.  This photo will take some effort, with the emphasis on big you'll need to get a good vantage point.
A festival or event – Festivals are a staple of travel photography, they last a short time and you need to nail your photos. Practice getting varying photos from these events such as the scene setter, some portraits, and some detail photos.
Food photography – Practice taking photos at a restaurant, without upsetting your dining partner of course! Think about natural light, arranging the table to get a clean photo, and try using an off camera flash.
Street photography – Always practice your street photography. When you travel it's the people who will bring your photos to life.
Learn How to Travel Smart
Travel photography can quickly become expensive. If your aim is to go into travel photography as a career, practising in your local area is the first step. Beyond that you'll need to learn how to live on a modest budget, but at the same time have enough money to pay for that big ticket photo.
Once you've photographed your town a few times, up the ante with some day and weekend trips. These will get you familiar with the process of learning a new place, and you need to learn places quickly in order to get good photos of them.
You'll be doing a lot of walking as a travel photographer. Use local transport as much as possible, and avoid staying in a five star hotel bubble.
Learn to Photograph in Any Weather
It's a luxury being able to photograph in the best weather conditions, one not always enjoyed by travel photographers. This means you need to learn how to make the most of any kind of weather, to get meaningful photos.
Once again, you can practise this at home. How do you get great landscape photos on cloudy days, or sunny days? Going to your local viewpoint and practising for both these scenarios will help a lot. There are plenty of photo opportunities when it rains, that can give you beautiful photos.
Try your hand at some reflection photography, once the rain stops.
Preparation
Best Camera Equipment
Weight is an issue when it comes to travel photography. You will be spending a lot of the day walking. That means carrying your gear around the whole day. Aim to carry two lenses. It's great to have a tripod and off camera light gear as well.
Do you carry everything with you all day? No. Decide the specific photos you will take that day, then choose the equipment you need. Leave everything else at your accommodation.
There is an increasing number of photographers who are moving from DSLRs to mirrorless versions. The smaller size and lesser weight is the obvious appeal here.
Planning a Longer Trip
Day trips, and in particular weekend trips, will be how you have prepared for this. Good trip planning will allow your photography to flow. Failure to do this will mean wasting time organizing things on the ground.
Book ahead – Getting used to websites such as rome2rio and booking.com means you don't need to worry about much of the logistics on the ground.
Research – What would make a good story from your destination? One key difference between a photographer and a travel photographer is the travel photographer has a keen eye for a story. Are there any famous foods? Is there a big festival? How about famous local produce? Any and all of these things can make a good story, when a sequence of photos on that subject is put together.
Fixers – Reaching out to people already on the ground will help massively with your trip research. It also means you have people you can meet when you arrive. A tour guide might even be able to organize a photoshoot with locals you'd otherwise not be able to work with.
Weather – Although you will have practiced photographing in all weather conditions, you want to aim for the best conditions. Arriving in the middle of monsoon season is not the best idea. Look at yearly forecasts and monthly average conditions to plan the best time to visit.
Travel Photography Tips for Beginners
Going to a new destination can be daunting. In addition to orientating yourself for the basics like food, transportation and accommodation you also need to be thinking of the photos you will take. The more you practise locally, the easier this will be.
Here are a few additional tips you can use.
Photography list – Make a list of photographs you wish to achieve during your trip. This will give each day clear direction and structure. Use websites such as suncalc to see where the sun will be in relation to your subject. Visit websites like 500px and use their search tools. Search the destination you wish to visit, and gather some inspiration from the photos that come up.
Wake up early – In destinations that are hot, crowded or both, this is a must. Photographing your destinations without having to deal with crowds of people will improve your chances of getting good photos. In addition to this there will be more local life first thing in the morning.
Local photographers – Reaching out to local photographers can be a great way to learn about your destination. If you're lucky they may share some of their favourite photography locations. The expectation is you reciprocate if a photographer reaches out to you in your neighbourhood.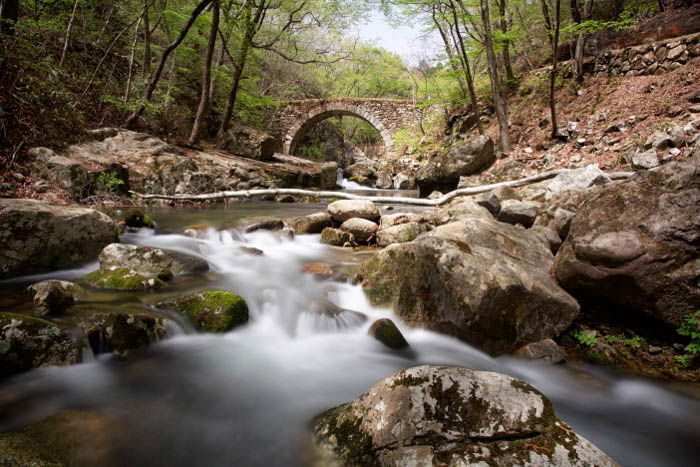 Performance
At the end of the day you need to perform in any line of work, or creative endeavor. Do you now have a usable set of photos that can be used to pitch for a story?
Whether you plan on using your photos in a personal blog, or a magazine article, you want a cohesive set of images that portrays your destination. At the end of a trip, you can take a few steps that will give you an idea of your success, and help you prepare for future trips.
Top photos – Organize your photos into an album of perhaps twenty images. These will show a mixture of landscapes, people and detail photos. This can be great for personal satisfaction. It's also a portfolio of work to show to prospective clients.
Magazine pitch – The top tip for any of you aspiring to have a travel photography career? You will need to become just as good a writer as you are a photographer. Magazines love it when you can offer them fully packaged up articles with text and images. The website travmedia is a great way to connect with magazine editors, and see which articles they are looking for.
Self evaluation – The end of the trip is a great time to evaluate your performance. How well did you pack? Was everything you packed useful? Is there a way to lighten your backpack, and still deliver great photos? How good are the photos? Are there things you can improve on, perhaps learning a new technique? Never stand still as a travel photographer, always look at how you can be better.
Time to Hit the Road
Learning to be a good travel photographer is a step by step process. The chances are you already have some of the skills mentioned in this article. Even so going out to practice often will keep your eye sharp, vital for any photographer.
Have you already begun your travel photography journey? What has been your biggest success to date? Are there any tips you can share with out community, or perhaps your best travel photo! Having read this article, and prepared well, it's time to hit the road for an amazing travel photography adventure!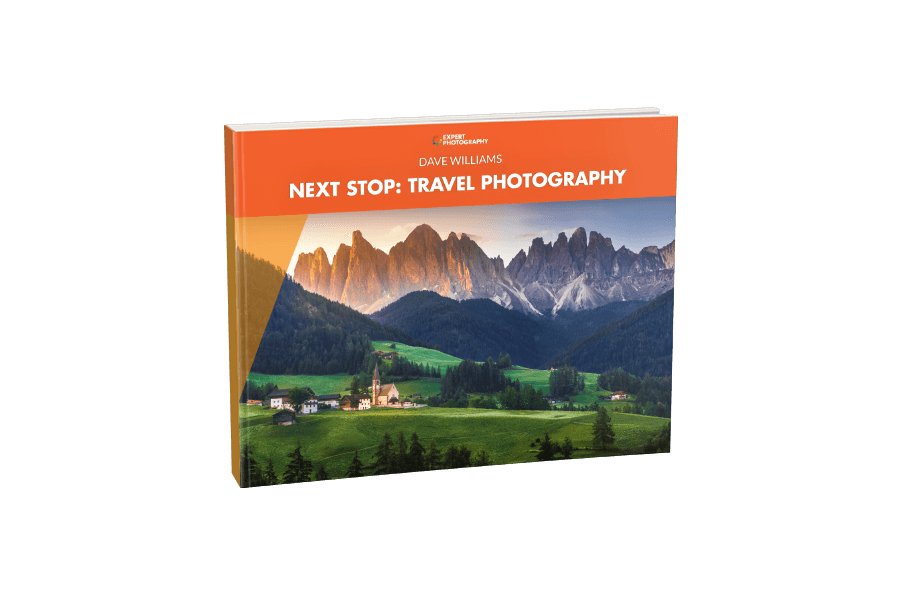 Next Stop: Travel Photography
Get started in travel photography with our eBook and Cheat Sheets. Let travel photographer Dave Williams inspire you with practical tips and actionable advice to capture print-worthy photos of your travels.