If you're looking for some inspiration for your travel photography, look no further than Japan. This beautiful country is home to stunning landscapes, interesting architecture, and fascinating culture. Here are 20 of the best Japan photography pictures to get you inspired.
eBooks and Courses for Everyone
20. Japan Photography: Improve Your Nighttime Photography Skills in Minato
Minato is one of the 23 special wards that makes up the most populated parts of Tokyo. There, you can take edgy photos both day and night.
At night, the entire city glows. It's the perfect location for aspiring nighttime photographers. Even the bridge, known as Rainbow Bridge, lights up!
19. Discover Your Inner Food Photographer Everywhere You Go
If you're a fan of food photography, you'll find inspiration in every part of Japan. You can take photos of people cooking or photograph what you eat.
Japan has an impressive reputation when it comes to food. Every order looks like a painting or an adorable cartoon.
You're bound to find at least some inspiration in Japan's many cafés and restaurants.
18. Take Adorable Photos of Deer in Nara Park
Nara Park, located in the city of Nara, is the place to be if you love animals. You'll find hundreds of tame deer that symbolise the city. You can feed them crackers and take as many photos as you want.
Nara Park is perfect for those who want to improve their wildlife photography skills. You can even interact with their subjects at the same time.
17. Take Your Landscape Photography Skills to the Next Level in Hakone
Hakone is perfect for both aspiring and experienced landscape photographers. Located in Tokyo, it's filled with hot springs, a view of Mount Fuji, and a gorgeous lake.
The best thing about Hakone is that it has a rich variety of landscapes. Even if you spend a few hours in this town, you'll find many unforgettable travel pictures.
16. Take Breathtaking Photos of Sakura in Japan's Parks
The cherry blossom season usually takes place from January to April. This depends on which part of Japan you're visiting.
You don't need to go to one specific place to experience the beauty of Japan's sakura trees.
There's a few parks that overflow with cherry blossoms. These are Mount Yoshino in Nara Prefecture, The Philosopher's Path in Kyoto, and Ueno Park in Tokyo.
15. Visit the Magical Blue Pond in Biei
The Shirogane Blue pond in Biei, Hokkaido was a fortunate accident. The lake is an unusual shade of blue. This is because of aluminum. It seeped into the water during an attempt to control mudslides.
Biei also offers waterfalls, a dam park, flower gardens, and much more.
14. Go on an Exciting Adventure in Kyoto's Bamboo Grove
One of Kyoto's most popular attractions is Arashiyama. This bamboo grove is reminiscent of thick forests.
It has a specific atmosphere you can't describe in words. You have to be there to experience it.
You can sharpen your landscape photography skills. And take cool travel pictures of yourself and your friends.
13. Take Surreal Photos of Japan's Abandoned Island
There are hundreds of uninhabited islands surrounding Japan. But they weren't always uninhabited. Hashima Island, also known as The Forgotten World, used to thrive off of coal mining.
When coal became scarce, everyone abandoned the island. Three decades after that, it became a tourist attraction. It both intrigues and frightens people.
12. Document the Commercial Side of Japan in Shinjuku
Like Minato, Shinjuku is one of Tokyo's special wards.
It has a lot of commercial and administrative buildings. These are ideal for nighttime and street photography.
You can take photos of vibrant ads and busy strangers lit by vibrant neon lights.
11. Or Spend Quality Time in Shinjuku Gyoen Garden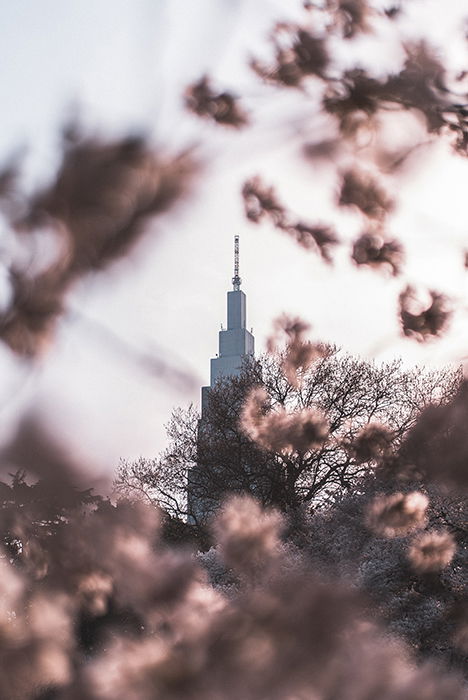 Not into street photography, or you want to take a break from all the busyness? You can still enjoy Shinjuku by visiting its massive garden.
The garden is full of trails, trees, and resting spots that are photogenic all year round.
This is the perfect place for taking family photos and appreciating nature.
10. Take Charming Photos of Monkeys in Jigokudani Monkey Park
It's not always possible to take photos of monkeys. But Yamanouchi has a park filled with lots of somewhat tame monkeys.
You can use this as an opportunity to add more wildlife photos to your travel collection.
Wildlife photography will teach you how to be patient. Especially when it involves curious monkeys.
The more photos you take of these creatures, the easier it will be for you to take candid photos of anyone.
9. Add the Fushimi Inari Shrine to Your Itinerary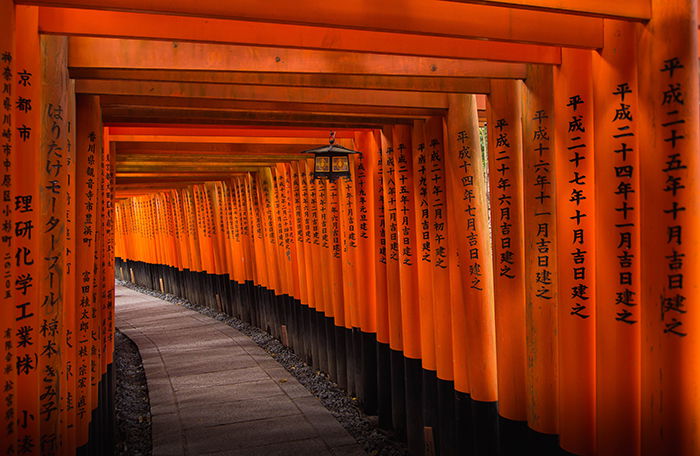 The Fushimi Inari Shrine in Tokyo has thousands of torii gates that lead to Mount Inari. Both the mountain trails and the tunnels will make your travel pictures stand out.
The tunnels are ideal for those who enjoy taking hikes. You'll improve your composition skills, and get to know Japan's spiritual side.
8. Take Photos of Majestic Mount Fuji

Mount Fuji is the highest mountain in Japan. It's a famous tourist attraction. And it's the ideal subject for budding landscape photographers.
Taking photos of Mount Fuji will make your photography portfolio stand out. It will also teach you how to take unique photos of a popular photography subject.
7. Photograph Kyoto's Beautiful Temples

Kyoto is full of impressive temples. Each stands out in their own way. There are over 1,500 shrines and temples in Kyoto alone!
You'll improve your architecture photography skills. And you'll get to know more about Japan's rich history. There's a lot of inspiration in this city.
6. Don't Forget One of Its Most Popular Temples

One of Kyoto's most stunning temples, Kinkakuji, is covered in gold. It's almost impossible to look at it when the sun is shining!
The temple sits next to a forest and a pond. It's ideal for stunning landscape and architecture photos.
5. Find Photography Inspiration in Nikko
Nikko is a small city in Japan. That doesn't mean it's not full of photogenic subjects.
The city has a gorgeous bridge, a waterfall, a decorated shrine, a hot spring, and more. Photographers of all kinds will find inspiration in this humble little city.
4. Experience Japan's Spiritual Side in Kōya-San

If you're looking for peace and spirituality, you'll find it in Kōya-San. This is a mountain located in southern Osaka.
Mount Kōya represents a Buddhist sect. You can spend a night in one of its hotels. You'll get to know more about monks, eat healthy food, and be a part of their morning prayers.
This is a great way to refresh your mind and find inspiration in simplicity.
3. Fall in Love With Architecture in Osaka Castle

Osaka Castle is reminiscent of Ghibli films. These are feature films created by Hayao Miyazaki.
The castle has beautiful pastel colors and intricate details. It's the ultimate source of inspiration for fans of architecture.
If you visit Japan in the spring, you'll be able to enjoy the view of the castle. You can take photos of the stunning cherry blossoms in Osaka Castle Park.
2. Find Inner Peace in Sankeien Garden

Once owned by a silk merchant, Sankeien is a peaceful garden located in Yokohama.
You can visit the silk merchant's house. You'll be able to enjoy all the bridges, trails, and flowers around.
1. Take Photos of the Impressive Aso Volcano in Kyushu

Located in Kyushu, Mount Aso is a volcano with one of the largest calderas in the world. A caldera is a crater-like hole in a volcano. Landscape and drone photographers will enjoy spending time here.
You can visit the volcano, and photograph the surrounding slopes. These are often inhabited by farm animals. Or you can visit the Aso Shrine.
Conclusion
Japan is a unique country that cherishes the past and embraces the future. This is evident in its diverse cities. They offer all kinds of photography opportunities.
No matter what kind of photography you're into, you'll find a lot of inspiration in Japan and its travel pictures.


eBooks and Courses for Everyone