If you have an iPhone, chances are you've taken some great photos with it. And if you want to print those photos, you'll need the best way to do that. Here are your options for printing iPhone photos:
1. Use an online printing service like Shutterfly or Photoshelter. These services offer high-quality prints, and most of them have iPhone apps that make the process very easy.
2. Print your photos at home using an inkjet printer. This is a more affordable option, but it can be tricky to get good results if you're not familiar with printing photos.
3. Take your photos to a local photo lab and have them printed there. This is the most expensive option, but it can also be the most convenient if you don't want to deal with printing at home.
Convenient And Affordable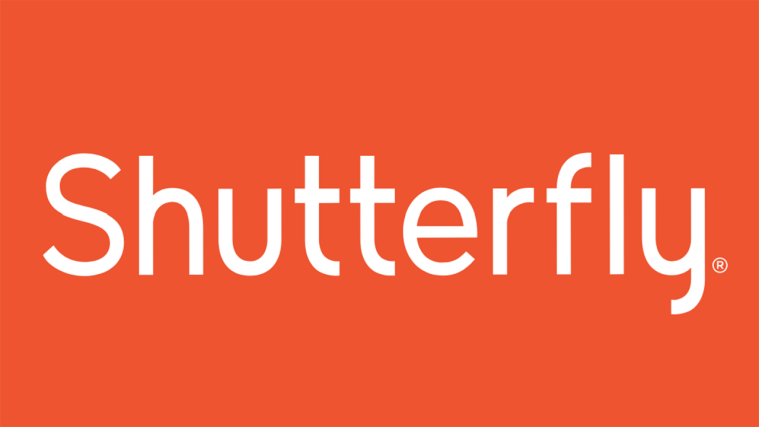 When it comes to printing iPhone photos, you need a reliable solution that delivers perfect prints. Look no further than our online printing store, where you can choose from a range of sizes and finishes, and enjoy free shipping on orders over $39.
The Best Way of Printing iPhone Photos
Follow these eight tips to get perfect prints.
1. Look at iPhone Resolution for How Big You Can Print
The resolution of your device's camera dictates the quality and size of your images. To find out if your phone can produce high-quality photo prints, you need to look at its megapixel count.
So what does a megapixel (MP) stand for, anyway? Pixels are small dots on your phone's sensor that capture light and color. And the prefix "mega" indicates the amount of those dots in millions.
A 6 MP camera means it has 6 million pixels. In general, the higher your phone's megapixel count, the bigger the prints you can produce.
If you have an iPhone 6 with an 8 MP camera, you can print up to 10.88 x 8.16 inches before the quality goes down. Meanwhile, a 12 MP iPhone 13 can print up to 14.29 x 9.49 inches since it has a better resolution.
This means both can easily handle 4 x 6 prints if you want to fill up those family albums. You can find out more about your particular phone's specs by visiting the Apple website.
2. Decide Your Printing Purpose to Choose a Print Size
Another crucial factor you need to consider is what you want to print your photos for. That way, you'll know the proper size to use.
If you like showing your photos to your friends in an album, stick to the standard print sizes. The options people often use are 4 x 6 or 5 x 7 inches. They're big enough for people to enjoy viewing but small enough to maintain the best resolution.
But what if you want to print large photos that you want to display on your wall or in a gallery? Most iPhones, including the old iPhone 6, can produce big 8 x 10 prints.
That's big enough for most uses. After all, if you go any bigger than that size, you sacrifice some of your image quality.
But the good news is that resolution doesn't matter as much with large prints. Why? Because people tend to look at them from afar, so they don't really notice the loss of detail.
Of course, that doesn't mean you can print your photos in whatever size you want. After a certain point, the pixels in those images will still be so big that you'll start losing details.
As a rule, stick to 21.76 x 16.32 inches at the most for 8 MP phones. As for the newer 12 MP versions, you can get up to 28.59 x 18.99 inches without losing too much quality.
3. Use AirPrint for a Convenient Printing Process
There are a lot of quality printers available for regular consumers. But if you print from your iPhone a lot, consider getting one compatible with AirPrint.
Apple AirPrint lets you wirelessly connect your iPhone via Wi-Fi to your printer. It's convenient since you don't need cables to do it, and you can do your print tasks easily on your device through a printing app.
Some of the best printer options include the following:
To use AirPrint, you must pair your phone with your printer first. After you're connected, select any AirPrint-compatible app, such as Safari or Photos, to print your file.
Simply tap the Share button at the top of the screen and select your printer. If you did everything correctly, you should have a photo ready in less than a minute.
And what if you have an older printer that doesn't have AirPrint? You can always send your images via email or your favorite cloud storage (such as iCloud). After downloading the photos to your computer, you can print them like any regular picture.
4. Choose a Photo Paper Type and Size That Fits Your Needs
Glossy and matte are two main types of photo paper you can use for printing. They both differ in how they look, so you have to figure out which one you prefer.
If you want your photos to look sharp, choose glossy vs matte. Its smooth surface allows you to see details in your images.
Meanwhile, if you're feeling artsy, you should try matte instead. It has a textured surface which makes it look elegant. Since it's not as sleek, it also tends to create a softer look than its glossy counterpart.
Photo papers come in different sizes. You can buy them in 4 x 6, 5 x 7, and even 8 x 10 inches. Most home printers can only print standard A4, which is 11 x 8.5 inches. Going to a print shop would be a better choice if you want to print anything bigger than that.
5. Get Your Photos Ready for Printing
Now that you have everything you need, it's time to learn how to print a picture using your home printer.
After you hit the print icon on your computer screen, you'll see a dialogue box that shows you several options.
Go to Paper Size and select the one you'd like to use in the drop-down menu.
Click on Paper Type and choose between matte or glossy.
Go to Photo Size and pick the one that matches your photo paper's dimensions.
This may surprise you, but you don't have to produce high-resolution prints all the time. Printing at a low resolution not only saves you ink. But apart from that, people also wouldn't notice the diminished details when they're far enough from the image.
Here's how you change your picture's quality:
Open the file in Photoshop.
Go to Image and select Image Size.
Change the resolution to 180 pixels, or keep it at 300 if you want the best quality.
Just remember not to go any lower than that value (180), or you will end up with a pixelated picture. Nevertheless, reducing your image resolution isn't necessary in most cases if you only use a home printer.
You can even create high-resolution 8 x 10 prints with an iPhone 6. That's because the camera's resolution is still more than your printer's 2400 x 3000 max print size.
6. Try a Portable Printer for More Convenient Printing
If you don't like to work around large printers, more compact printers might be for you.
Portable printers are gaining popularity among smartphone photographers for the convenience they offer. They're small enough to fit in your pocket, and some of them can even print photos without ink.
HP Sprocket and Canon Ivy are some of your best options if you're looking for an iPhone printer.
Using heat, they feature Zero Ink technology to activate the colors from a special photo paper. As a result, they're smaller than average printers since they don't need big cartridges to hold ink.
You can also connect these printers wirelessly to your phone via Bluetooth. Since they're portable and easy to use, you can bring them anywhere, unlike their bulky office counterparts.
The only problem is that these portable printers can only print wallet-sized photos. That's a big setback, especially if you want to print 4 x 5 photos or bigger ones. But you should get it if you don't mind sharing 2.5 x 3.5-inch images with your friends.
7. Use an Online Printing Service for Less Hassle
Using your home printer may be convenient, but it has a lot of limitations. First, it's not cost-effective since the ink is expensive. Another drawback is that some printers produce low-quality photos.
If you're wondering, "Where can I print photos for cheap?" You can always look for online printing services such as Printastic, Chatbooks, and Shutterfly.
They have apps that let you upload your favorite photos online and buy prints with a few taps on the screen. It's the easiest way to order prints.
One advantage of using online services is that you can print photos in a variety of sizes bigger than 8 x 10. Furthermore, they also offer products such as photo books and posters that you can't make at home.
8. Visit a Real Print Shop
If you don't trust online print stores, then consider going to your local print shop instead. After all, sometimes it's better when you get to see everything in real life and have real interactions with professionals.
For the most part, brick-and-mortar print shops function much like online stores. But the difference is that, in most cases, local print shops have experienced employees who are willing to share their expertise.
You can always ask them for advice and tell them what you want to get out of your prints. Most professionals also choose them over online services, so you know you'll get the best results.
Before you go to the print shop, save your photos on your thumb drive or a CD and give them to the print shop. They will then transfer your files to their system and print them for you.
Alternatively, you can send your documents to them via email or cloud storage which is even more convenient.
Conclusion
There are many methods to print iPhone photos. The best way to print iPhone photos depends on what you want to get out of your photos. If you like sharing snapshots with friends, using a portable or home printer is fine. It can even work for Christmas or gift cards.
But if you want high-quality results, then consider going to your local print shop or trying online services. For canvas prints or prints you want to sell, a photo printer at home won't be enough.
Everything is user-friendly nowadays. So don't be afraid to try different options to satisfy your needs!
Convenient And Affordable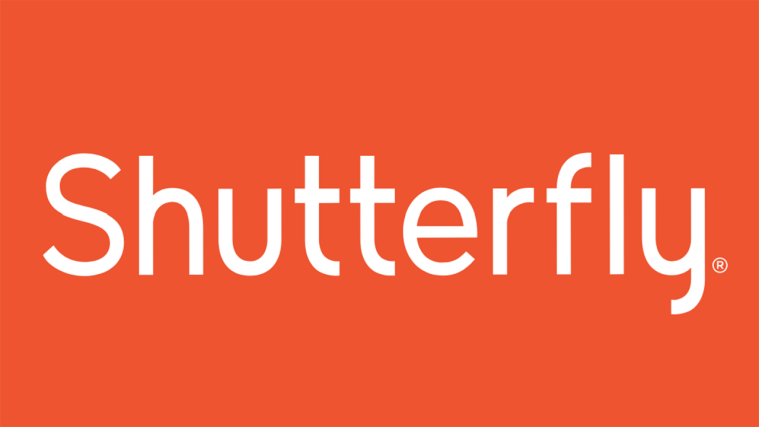 When it comes to printing iPhone photos, you need a reliable solution that delivers perfect prints. Look no further than our online printing store, where you can choose from a range of sizes and finishes, and enjoy free shipping on orders over $39.