Imagine if you were able to take a peek at any photographer's wish list of lenses. Or even must-haves. You'd be sure to find a macro lens on that list. Having a macro lens for still life photography in your kit can feel like a bit of a luxury, but it's worth the investment.
Being able to capture details in still life photography is important in telling a story. Yet, how close is too close for still life photography? Should a macro lens for still life photography be used in the same way as traditional macro photography? Well, it turns out each niche requires a different approach.
Before I dive into some tips for using your macro lens for still life photography, let's take a look at the most common focal lengths.

Sharpness And Stabilization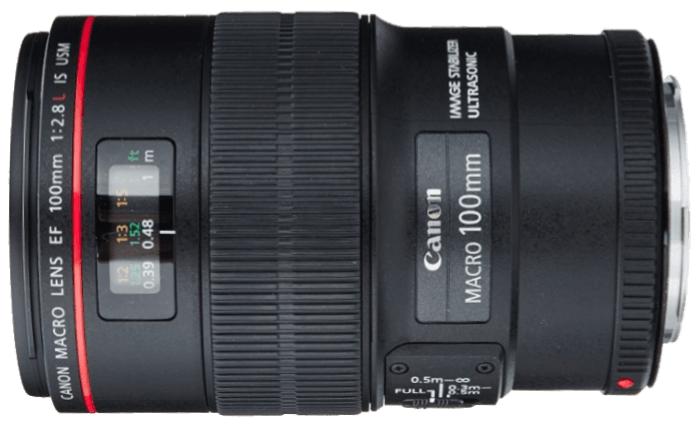 Canon EF 100mm f/2.8L IS USM
Capture stunning still life shots with a lens for still life photography that offers life-size close-up capabilities, near-silent focusing, and image stabilization technology for sharp shots.
[ExpertPhotography is supported by readers. Product links on ExpertPhotography are referral links. If you use one of these and buy something, we make a little bit of money. Need more info? See how it all works here.]
Most Common Macro Lens for Still Life Photography
The most common focal lengths for macro lenses for still life photography are:
Each brand of camera will have what's considered a 'normal' focal length or a 'narrow' focal length. Whether you shoot Canon, Nikon, Sony, or use Sigma or Tamron lenses. You'll be able to find these examples of focal lengths in their macro lens range.
The Nikkor 60mm 2.8 was the first lens that I purchased after I saved up all my money at the time. I still have it with me today and it helps me to capture my still life work. But even more important for still life is a narrow focal length like a 100mm, and I will get into this more below.
So you've made the investment and added a macro lens for still life photography to your collection. Here are ten tips on how to get the most out of shooting with it.

10. Don't Just Use It Like a Macro Lens
Still life photography isn't the same as macro photography. Whilst they use the same lens, their similarities could end there. In still life photography like food, the viewers want to see more than a sesame seed on top of a burger bun. Or the lid of a water bottle.
Perhaps the most important aspect of a macro lens is that it has a close minimum focusing distance. For this reason, you can get a shot that is closer to your subject. This is helpful for certain types of photography like insect photography.
For still life photography, we want to be a little further away than that. The close minimum focusing distance will allow us to capture detailed shots. These shots help tell a story.
So take a step back and capture a little bit more of your scene with your macro lens.

9. Shoot a Range of Apertures to Capture More Details
Macro lenses are a little more shallow than other lenses at similar apertures. One of the best things about shooting with a DSLR is that we can get that gorgeous blurred background. Whilst this is a plus in still life photography, a macro lens can be even shallower than you're used to.
In product, advertising or commercial shots of food, shots are usually taken at f18-f22. For books and publishing, you're looking at f8 or even f11. So if you're used to shooting at f4.5 for your still life photography, even f5.6 will seem more shallow.
To help you get the most out of your shoot and capture a range of details, be sure to roll through your apertures. Starting at around f4.5 and hitting up to f11 where possible. Of course, as you start to get into the smaller apertures like f11, you may need to move to a tripod for macro. Which isn't always available.
When I shoot food with my Nikkor 105mm 2.8, I usually start at f5.6 and head up to f8. Of course, that's not to say that you can't shoot something shallower. I always encourage exploration. But to be safe and get enough detail in focus, be sure to capture this range.

8. Play With Distance
As we've discovered, there is a tendency with macro lenses to get up close and personal! However, in still life photography, some of the best shots happen when we step back from our scene.
Macro lenses should also be thought of as narrow primes. They are quite versatile in that they act as a two in one lens. For still life photography, a good macro lens means that you don't need to switch lenses to capture details.
When I can only take one lens with me, and I know that I am going to be shooting food, I take my 60mm macro 2.8. It allows me to get up close when I need to, but taking a step back, it can act just like my nifty fifty. In a pinch, it allows me to get the versatility of two lenses in one.
My favourite go-to macro lens for still life photography would be the 105mm 2.8. After I have a few close-ups, I always take a few steps back. Change angles, and my perspective. I'm always amazed at how powerful this little exercise can be. It will help you get a range of strong composition options.
So before you pack up your set, make sure to take 2-3 big steps back from your scene and explore.

7. Use the 105mm/100mm Macro Lens for 45-Degree Shots
At the beginning of this article, I shared with you the most common types of focal lengths for macro lenses. You may know this already, but the narrower lenses are the more expensive ones. That means the 90mm/100mm/105mm macro lenses.
If you can't stretch the budget that far, you might be keen on getting a 60mm macro lens instead. Now, I am a big fan of the 60mm. But when it comes to shooting certain angles, the narrower prime macro lenses are more suited to 45-degree angles.
The best macro lenses for still life photography of angle shots are the 90mm or the 105mm. This will help to remove perspective distortion when you try to get up close with other lenses. These types of macro lenses will also allow you to get sharp crisp detail in the foreground. Yet still a nice transitional blur for the supporting subjects.
These macro lenses can also be good at shooting overhead flatlays. But, they really shine in angles between 35-70 degrees.

6. Use VR When Hand Holding
VR on macro lenses for still life photography is referring to vibration reduction. The nature of a macro lens is that we are closer than usual shooting smaller subjects. These lenses are designed for capturing smaller subjects in the frame. To reduce camera shake, a good technique is necessary.
Some of the narrower macro lenses like the 90mm or 105mm come with vibration reduction. Vibration reduction is an in-lens feature that improves the stability of an image. It does this by automatically compensating for camera shake. So when you are handholding your macro, if it has VR reduction it is a good idea to use. This will help you get the most in-focus image possible.
If you shoot most of your still life photography on a tripod, then you can turn VR off. In fact, it is recommended to turn it off when on a tripod as it can sometimes contribute to slight camera shake.
The macro lenses that come with VR are usually sizable and heavy. It is as simple as turning off the button on the side of the lens to activate or turn off.

5. Great to Shoot Food Subjects That Are Tall
Are you new to still life photography or have recently purchased a macro lens? You might be wondering what subjects are best to shoot.
The caveat here is that the answer depends on the angle you are shooting. Plus the focal length macro lens you have. If you are shooting overhead flatlays then either focal length will work well. Both for tall and flat subjects.
If you're shooting with a 90mm or 105mm on a 45-degree angle, then you will want to shoot tall subjects.
Let's take a look at food photography. Tall subjects that lend themselves well to being shot with a macro on a 45-degree angle are:
Burgers
Desserts in glasses or jars
Cakes on stands
Stack of cookies
Sandwiches with generous fillings
You get the idea!

4. Blur Out the Background
Macro lenses work out due to their close focusing distance. And also their ability to shoot shallower images.
At any angle, macro lenses will allow for shallower depths of field at smaller apertures. As we've just learned in the second tip, we want to shoot a range of apertures. This is to ensure that we capture enough depth of field around our main subject. But we don't want to go so far as to miss the beautiful blur that these lenses provide.
To make the most of that blur, keep distance between your subjects and the background. This means that you will want your subjects to be closer to the camera. The distance between the subject and the background helps enhance a shallow depth of field.
Always capture a range of apertures when a lens is new. This will help you to find the optimal depth of field for your style.
3. Use the 60mm Macro Lens on a Cropped Sensor
Now I know that investing in good quality prime lenses can be a challenge for new photographers. A lot of the time you will be looking to only get one macro lens for your still life collection.
If you could only have one macro lens and you have a cropped sensor camera, I would suggest getting a 60mm macro lens or equivalent. This is generally because it will be equivalent to a 90mm focal length, which is narrow enough for still life photography. Anything narrower than that can be a real challenge to get enough subjects to tell a story.
Additionally, a 60mm macro lens on a cropped sensor camera will allow you to still get background blur. Plus it's optimal for shooting subjects at a 45-degree angle.
2. Use the 105mm/100mm on a Full Frame
If you don't have a cropped sensor camera or have recently upgraded to a full frame then you can go all the way. I would highly recommend adding a 90mm or a 105mm macro lens to your collection.
It is a really great focal length that will allow you to get angles, depth and blur that you won't get from other lenses. You can shoot tall subjects on a 45-degree angle, and capture beautiful up-close details.
1. Use It to Capture Repetition and Details
This leads me to my last tip, which is to get up close, (but not too close). The close minimum focusing distance will allow us to get the perfect amount of space between our subject and the lens.
There are endless composition techniques in photography, specific to each niche. But a macro lens for still life photography will help you to capture repetition and details.
By reducing the amount of negative space, and space to add more subjects, the viewer is free to explore the most important details in the food or product.
Say you shoot for a product or food blog. Being able to take your viewer on a journey by capturing subject close-ups will add to the overall story.
Conclusion
While macro lenses tend to be expensive, they are worth the money. If you look after your lenses, they should last your entire still life journey. Being able to have a closer minimum focusing distance allows us to get those juicy details this niche is known for. Providing us with sharp focus and gorgeous blur, they capture powerful 45-degree shots.
So whether you have a cropped sensor or a full frame, there are options for you. If you can only purchase on lens, chose a 60mm for a cropped sensor and a 90mm-105mm for a full frame.
Be sure to play with the distance between you and your subjects. Remember that still life photography isn't necessarily the same as macro photography. We want to see a little bit more detail and space for story-telling.
Is a macro lens for still life photography currently on your list? Or perhaps you already have one. I'd love to know what your favourite still life subject is that you shoot. Leave us a comment below.
Keep improving your product photography skills by checking out our one light setup tips for food photography or these great still life photography ideas.
Sharpness And Stabilization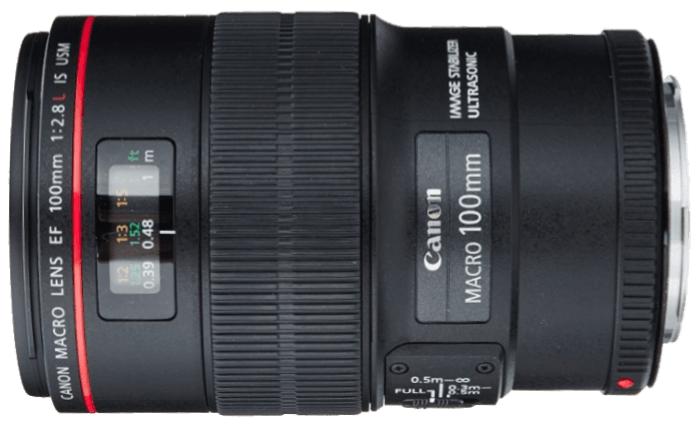 Canon EF 100mm f/2.8L IS USM
Capture stunning still life shots with a lens for still life photography that offers life-size close-up capabilities, near-silent focusing, and image stabilization technology for sharp shots.