ExpertPhotography has over 1,500 articles that aim to educate, inspire, and support photographers in every genre.
We've collected a list of 30 of ExpertPhotography's best posts and photography tutorials. They can help you improve your knowledge of photography techniques, marketing tricks, and much more.
eBooks and Courses for Everyone
The Internet is overflowing with stock photo agencies and business opportunities for photographers. But figuring out which websites have the best commission – and which ones are better to avoid – requires tedious research.
This article does all the work for you. You'll find out about 15 websites where you can sell your photos without getting scammed.
There are probably thousands, if not millions, of photography websites out there. Finding the best ones can take a lot of time and effort. This article highlights 30 of the best ones out there.
You'll find all kinds of websites in this ExpertPhotography post, from individual portfolios to well-known online magazines. Not only can you learn from them, but they will also inspire you to become a better photographer.
There are all kinds of apps you can use to elevate your smartphone photography. Using the right ones can help you retouch your photos quickly and efficiently.
This ExpertPhotography article focuses on the best retouching apps for photographers. You'll find out how to create smooth skin, apply makeup, whiten teeth, and much more.
Do you know that it's possible to remove an object from a detailed photo in a few seconds? You don't need to be an expert editor to achieve this. All you need is Photoshop and a handy tool called Content Aware Fill.
This short tutorial focuses on a couple of ways to use Content Aware Fill. This is a great technique to learn because it can highly improve your workflow.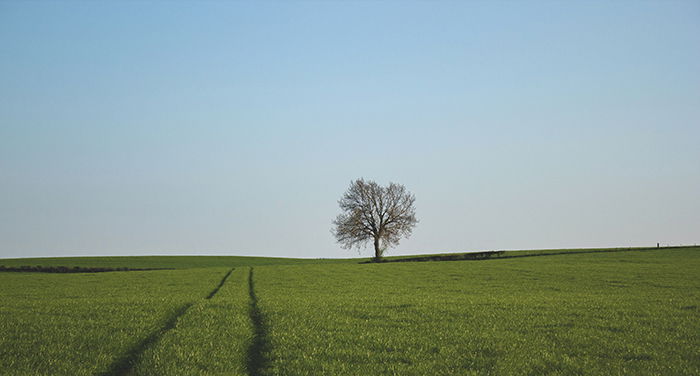 There are many different camera brands out there, but there are even more camera types. If you know the best options for food photography it'll be easier to find the one that fits your budget.
When looking for the best digital camera, there are many factors to consider, from the size of the sensor to low light performance. In our post, we collected the best cameras for food photography, so that you can make an informed decision.
Self-portrait photography is a popular genre. It's more than just taking a casual selfie. Professional self-portraits can help you express yourself. Taking such photos will also improve your knowledge of digital camera settings.
However, it can be difficult to come up with original ideas. Fortunately, we have a post with 21 photography tips. They can help you take funny, emotional or thought-provoking photos of yourself.

There are many talented fine art photographers in the world. Some like to create painting-like images, while others prefer abstract ideas or conceptual photo series.
If you enjoy portrait photography, you're likely to find a lot of inspiration in this ExpertPhotography article. Many of the featured photographers are well-known fine art portrait artists.
Focal length is one of those scary technical terms that can make photography seem difficult. It doesn't have to be that way.
Focal length is easy to understand, thanks to this detailed guide. The more you know about different focal lengths, the easier it will be for you to buy the right lenses. You'll find out about different focal lengths, why they matter, and what you can create with them.
This is a clear and straightforward guide for those who want to master their knowledge of aperture. You'll find out about depth of field, different f-stops, and the technical information that makes them work.
You can also discover what kind of aperture to use for different kinds of photography.
Today, photographers use their smartphones for more than just taking pictures. Storage is very important. The right app can help you store thousands of photos within seconds. But what about privacy and affordability?
This list focuses on 10 of the best storage apps that won't break the bank.
Instagram, Facebook, and other social media platforms inspire photographers to get creative. Instead of sharing your photos individually, why not make them into fun collages?
This ExpertPhotography article has done all the research for you. It features 8 of the best photo collage apps that can help you turn simple photos into beautiful artworks.
Macro photography allows you to look at the world from a very refreshing perspective. For that to happen, you can use macro equipment.
This post features 10 of the best cameras for macro photography. Most of them were made specifically for amateur and professional macro photographers.
Photographing the moon is a great way to start astrophotography. You don't need as much equipment as for Milky Way or star photography, but the results can still be spectacular.
This article focuses on explaining the basic equipment, settings, focusing, and other useful tips. These are ideas that can significantly improve your moon photography.

You probably know that your photos don't look the same on every monitor. Some monitors aren't advanced, which can negatively affect the way you color correct your images. To make the most of your editing workflow, you need to have the right kind of screen.
This post covers a few of the best monitors for photographers who regularly edit their work. You'll find budget-friendly and high-end options here.
You take a smartphone photo that you're proud of, but then you zoom in and realise it's blurry. This is a frustrating problem that almost every photographer has experienced. Thankfully, there's an easy solution for this: editing apps.
This ExpertPhotography article highlights 12 apps that can make blurry photos look sharper. Each recommendation comes with examples so that you can figure out which type of sharpening is most suitable for you.
Still life photography doesn't always have to be serious. If you get bored when taking photos of simple objects, maybe you need to experiment with creative ideas.
In this post, photographer Dina Belenko shares her digital photography tips on taking still life photos. Her tips are straightforward and easy, which means almost any photographer can try them out!
This post is very likely to inspire you to look at still life photography from a more imaginative point of view.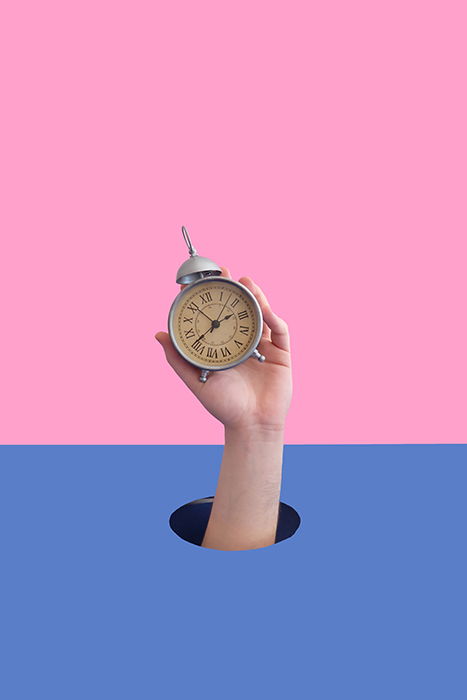 The larger your memory card, the more photos you'll be able to take with it. But exactly how many photos can you store in a specific memory card? And what's the difference between different types of memory cards?
This post answers all of these questions and more. You'll get to find out a lot of interesting technical information about memory cards. This knowledge can come in handy when you buy your next memory card, or even when you use the one you currently have.
Backgrounds are very important in photography. If you choose the wrong one, your entire image will look unflattering. Fortunately, there's a way to remove or replace backgrounds.
This ExpertPhotography article focuses on background removal/replacement apps for different photography needs. Some of these app features might surprise you!
If you're a fan of camera discussions, you'll enjoy this post about Canon vs Nikon. These two camera brands have been competing against each other for many years. Some people prefer both, while others prefer using only one brand.
This post focuses on the debate from an objective point of view. You'll get to find out the pros and cons of using both brands. In the end, you'll have all the information you need to come up with a conclusion of your own.
Photography has lots of popular genres, like landscape and portrait, but it doesn't end there. Did you know that there are over 60 different types of photography?
This is a fantastic list for those who want to familiarise themselves with different genres. The more you know, the more inspiration you're likely to find! If you're a beginner, you should definitely check this out. It can help you figure out where to start your photography journey and give you lots of ideas.
Beaches are perfect locations for both landscape and portrait photography. The stunning sunsets, the crashing waves and the undisturbed lighting conditions all play a part in the unique nature of this location.
However, taking pictures at beaches can be challenging. In our article, we collected the best photography tips and tricks, so that you can bring the most out of your beach photos.
Your photos don't always have to look like actual photos. If you like experimenting with unusual effects, maybe you'll enjoy using painting apps. These are meant to make photos look like they were sketched or painted.
This post will show you the best apps for this and give you a brief explanation for each.
It's not always easy to avoid distractions in your smartphone pictures. If you take photos in a busy place, chances are you'll have a few annoying objects in your final shots. You don't necessarily need Photoshop to fix this problem.
This post will teach you how to use a special app to remove unwanted objects from your images. It's meant to help you edit your photos quickly and efficiently without leaving any mistakes behind.
Photo essays are stories that you don't actually need to write. Everything needs to be done with your camera to tell an authentic story about something. If you want to document someone's journey, the best way to do that is by making a photo essay.
Not sure where to start? This list will give you all the examples and inspiration you need.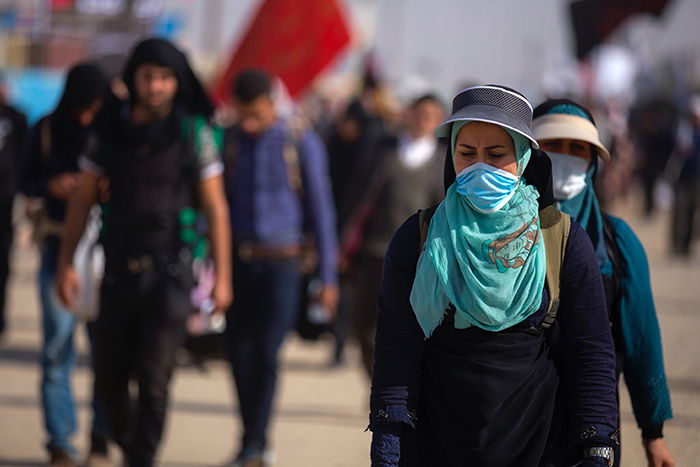 Every photographer needs to have a striking portfolio to attract followers and clients. You need to be aware of file size, client briefs, and image diversity.
This ExpertPhotography article explains everything in a simple and beginner-friendly way. You can use these photography tips to avoid making big portfolio mistakes of your own!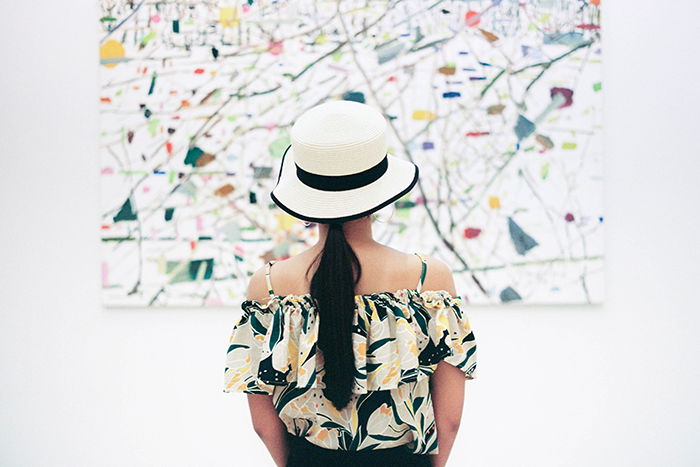 Many photographers use Instagram as a way to connect with companies, fans, and business partners. To make the most of this app, you need to be aware of size guidelines. If you resize your work correctly, your profile will look visually aesthetic and professional.
This is a quick and easy guide if you want to make your profile look eye-catching. You'll learn about size guides for Instagram profile pictures, stories, and much more.
This is another great post for photographers who like playing with creative effects. You can use sketching apps to turn any photo into something that resembles a sketch, cartoon, or painting.
The post features 11 of the best apps to achieve this look.
Being an award-winning photographer is a big thing. It can help you get more jobs and strengthen your photography reputation. If you don't know where to start, this post is for you.
You'll find all the contests you need to increase your chances of getting awards and prizes.
There are millions of photographers in the world. The most famous ones stand out for a reason.
This post highlights 27 of the most well-known photographers and why their work matters. This is a great article for those who want to familiarise themselves with different styles and get inspired.
This is the ultimate photography guide for beginners. There might be photography techniques or camera settings you're unsure about. Don't worry, you're likely to find all the answers you need in this post.
You can also download this ExpertPhotography article as a PDF. This way, it can always be with you during photoshoots, in case you need some extra help.
Conclusion
ExpertPhotography has hundreds of informative articles, covering the most various topics. In this list, we only included the best 30 of them.
We hope they teach you something new and inspire you to take photos more often. If you found this article useful, make sure to check out our other posts!


eBooks and Courses for Everyone