Adobe Lightroom is a great program for photographers, You can find many Lightroom presets. But Lightroom has a lot of limits that can slow you down significantly. This is the kind of situation when Lightroom plugins come in handy.
You can use Lightroom plugins to improve your workflow, enhance your photos, and collaborate with other people. And you don't even need to leave the program to do all of this!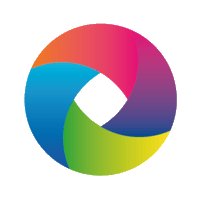 Looking for solutions to improve your photo editing workflow with Lightroom plugins? Discover a powerful software suite that includes advanced HDR editing, AI-powered enhancements, and creative tools.
22 Best Lightroom Plugins
Paid
Exposure X5 is a program of its own, but you can also use its features in Lightroom and Photoshop. It offers 3D color masking, layer effects, bokeh tools, and more. Many of its features are similar to Lightroom's, but it offers much more control.
This is a great program for photographers who want to experiment with different artistic tools and have more control over the details in their pictures.
Exposure X5 is quite pricey, but it comes with a lot of interesting photo editing features. The X5 Bundle will give you access to photo enlargement, artistic tools, and many other Lightroom plugins.
21. Photosafe
Free
Photosafe is one of many Lightroom plugins made by Jeffrey Friedl. It's a simple but effective tool for photographers with thousands of images.
If you take lots of wedding or event photos that look similar, you might accidentally delete your favourite pictures. This can also be the case if you have a complicated rating system in Lightroom.
To prevent this, you can use Photosafe. This plugin will let you select your favourite photos and lock them.
Photosafe is free to use, but its functionality will get worse 6 weeks after you download it. You can prevent this by sending Jeffrey any amount of money.
20. Luminar Flex
Paid
Luminar is a complicated photo editing tool that offers many advanced editing features.
It has professional AI tools that can quickly enhance any photo. Luminar can also make skies stand out more, improve tones, and apply color correction for images. All of this can be done within only a few seconds.
Luminar is one of the pricier options on this list, but it offers an advanced plugin and over 300 photo styles. This might make it a worthy investment if you want to experiment with different styles and editing tools.
19. The Fader
Free
The Fader is one of the most popular Adobe Lightroom plugins out there. If your Lightroom presets are too intense, you can use Fader to change their opacity. This is in fact very similar to the Layer Opacity tool in Photoshop.
The Fader is completely free to use. Like Photosafe, it will lose its functionality with time. You can prevent this (and gains access to more controls) by paying a small fee.
18. Topaz Studio 2
Paid
Topaz Studio 2 is all about high-quality editing. The creators' goal was to make every photographer's workflow easier and faster.
This Lightroom plugin is a whole new program of its own. You can control every detail in your image without compromising its quality. You can also use layers, AI-powered tools, and masking to enhance your pictures.
Like the other paid programs on this list, Topaz Studio 2 is pricy. However, it can be a great investment for photographers who want to take Lightroom's features to the next level.
17. Topaz Lens Effects
If you like Lightroom's features and want to experiment with new filters, Topaz Lens Effects is for you. Made by the same company as Topaz Studio 2, it offers 29 lens effects. This includes motion blur, fake bokeh blur, and the tilt-shift lens effect.
These effects are meant to look realistic and give your pictures a more defined look.
The plugin is cheaper than its studio version. This makes it great for photographers who want to focus more on the creative side of editing.
16. Focus Mask
Free
Focus Mask highlights the sharpest parts of your photo using red streaks. This is an easy way to sort through hundreds of similar-looking photos that may or may not be blurred.
Keep in mind that the plugin may highlight sharpness even in blurred images. However, it's likely that the more redness you see in your image, the sharper it is.
15. Film Stocks
Paid
Film Stocks offers a huge collection of film presets which can be modified using the Lightroom plugins unique controls. You can also add different textures to your pictures, such as dust.
The aim of the plugin is to make photos and videos look like they were shot on film. You can choose from a variety of looks, including Polaroid, Fuji, and Kodak.
The photo editing plugin is much cheaper than the other Adobe Lightroom plugins on this list.
The version that comes with video editing features is a little more expensive, but it can be the perfect choice for filmmakers who want to enhance their videos.
Paid
LRTimelapse is one of the most popular time-lapse tools out there. If you want to enhance your time-lapses without leaving Lightroom, this program is perfect for you. This plugin for Lightroom promises to help you achieve smooth transitions without ruining the quality of your files.
Photographers can choose between a Pro and a Private license. The Private license is the cheaper option.
13. Portraiture 3
Paid
Portraiture 3 is all about skin retouching. If you're a portrait photographer who wants to save time without making your models look unnatural, you will definitely enjoy using this plugin.
This Lightroom plugins controls are fast and easy to use. You can smooth and enhance even the most problematic skin.
Portraiture 3 is one of the most expensive Adobe Lightroom plugins on this list. However, given its strong reputation and advanced retouching features, many portrait photographers might find the price quite reasonable.
Paid
Aurora HDR is considered one of the best HDR programs in the world. This Lightroom plugin can effortlessly merge brackets to create vibrant landscape pictures. It can also enhance individual photos that don't have brackets.
Aurora HDR offers professional denoising, over 80 unique color effects, and advanced features for professionals. It promises to make any landscape photo look amazing in seconds.
The plugin is pricy, but it might be a worthy investment for aspiring landscape photographers.
11. Topaz Clean
Paid
Topaz Clean focuses exclusively on texture. This can be human skin, water, or any other surface that you'd like to look smoother.
The plugin promises to remove sharp distractions without making your photos look unnatural. It's recommended for portrait, landscape, and macro photographers.
It is also one of the cheapest Lightroom plugins on this list.
Paid
ON1 is a professional photo editor that comes with hundreds of interesting features. You can use it to organize your photos, process raw files, edit photos in layers, and experiment with special effects.
The plugin also has AI-powered features that can do all the work for you within seconds.
ON1's price depends on the subscription you use. The cheapest version costs as much as most professional editing Lightroom plugins.
9. LR/Enfuse
Free
LR/Enfuse is great for photographers who want to merge multiple photos without leaving Lightroom. This is a handy tool for all HDR, macro, and nighttime photographers.
One of its awesome features is that you can blend two images with different focus points to create a blurred background. You can also use this tool to create a stronger dynamic range in landscape photos.
The plugin is free, but it comes with limitations. If you want to take full advantage of its features, you have to make a donation to the owner.
8. Light
Paid
Invented by Digital Film Tools, Light creates virtual gobos for you.
You can think of gobos as light stencils. If you hold a stencil in front of a light, it will create a pattern. The plugin offers many different patterns you can use to create different atmospheres in your photos.
You can add light to areas without a light source and create your own stencils. Based on the examples, it seems that the plugin is great at creating realistic effects.
Light also offers masking tools, presets, and special light effects, such as fog.
Compared to the other Lightroom plugins on this list, Light is relatively affordable.
7. Excire search
Paid
Excire search is an AI-powered plugin that will create automatic keywords for you. Its main feature is a search engine that can help you find any photo you need quickly. You don't need to tag your photos manually.
The plugin doesn't need an Internet connection to work and takes up very little space. You'll need around 650MB for 100,000 photos.
Excire is also one of the cheapest Lightroom plugins on this list.
6. Hashtag AI
Paid
If you want a program to do all the tagging for you, you might like Hashtag AI. This plugin uses a custom algorithm to automatically create keywords for images.
The only downside is that you need to pay for every image you work with. This means that you don't need to subscribe or pay a large fee at once, which might be appealing to some photographers.
5. Evlaa
Free
Evlaa is a collaborative plugin that guarantees to save an hour for every photo shoot you have. Your clients can rate your photos, receive photos directly from Lightroom, and send you payments. You don't even have to leave Lightroom to do any of these things.
Evlaa is free to download, but you'll need to pay every month to use its advanced features. A monthly subscription gives you access to unlimited photos, galleries, and users.
4. LR/Instagram
Free
LR/Instagram is a simple plugin that can save you a lot of time. You can upload your photos directly to Instagram without leaving Lightroom.
You can also use the plugin to create hashtags, choose the best cropping ratios for Instagram, and publish to several accounts at once.
LR/Instagram is free to use, but you'll need to register to use it for a long period of time. The registration fee is very small though.
3. Fashion Team
Free
Fashion Team is ideal for fashion photographers with large teams. It can help you keep track of members, tag photoshoots, and search for specific keywords.
This is great for photographers who want to better organize their work and don't want to confuse team members.
If you're working on a group project or submitting work to a magazine, you want to know exactly who you're working with without wasting time. Fashion Team promises to do that work for you.
2. Blow Up 3
Paid
Blow Up can enlarge photos without ruining their quality. Using simple tools, it will enlarge photos for prints, magazines, billboards, and more.
This plugin can also help you save money if you use stock photos often. You can download smaller ones and enlarge them without compromising their quality.
The latest version of Blow Up three is easier and faster to use. It automatically comes with the Exposure X5 bundle. (Mentioned at the beginning of this article.) You can also buy it separately for much cheaper.
1. Creative Kit
Paid
Creative Kit was made by the same company that created Luminar and Focus. It offers 6 separate apps and over 500 tools.
Here are the apps:
Intensify: This will automatically improve every part of your image within seconds.
Tonality: This is a professional black & white editor. It comes with its own presets and tools, including authentic grain.
Snapheal: You can manually remove any object you like using this tool.
FX Photo Studio: This offers over 200 photo effects. You can combine different effects or use them individually.
Focus: This is meant to create realistic blurred backgrounds. The aim of Focus is to make your images look like they were taken using professional equipment, even if you used a very simple camera.
Noiseless: This is a professional noise-removing tool. It edits every pixel to ensure that your results look sharp and smooth.
Creative Kit is available for Mac users only and you have to purchase every app separately.
The individual prices of each app are almost the same and are much cheaper than other Lightroom plugins on this list.
Common Lightroom Plugin Questions
How Do I Use Lightroom Plugins?
Install your Lightroom plugin by going to File > Plug-In Manager and clicking on Add. Find your Lightroom plugin in your folders and click on it. Restart Lightroom. Your plugins for Lightroom will now be visible in the program, and you can start using them!
Does Lightroom CC Support Plugins?
Yes. Lightroom CC supports some Lightroom plugins, such as Luminar and Photolemur.
Where Are Lightroom Plugins Stored?
Lightroom plugins are stored in folders of your choosing. Once you install your Lightroom plugins, make sure you don't delete the folder where they are stored. If you do, it will immediately remove the Lightroom plugins from Lightroom. Keep all of your Lightroom plugins in one neat folder before you install them.
Conclusion
Lightroom is great on its own, but it can be turned into an even more powerful program thanks to custom Lightroom plugins. You can use them to enhance your photos, communicate with clients, take advantage of AI-powered features, and much more.
With the right Lightroom plugins, your photography experience will be efficient and successful.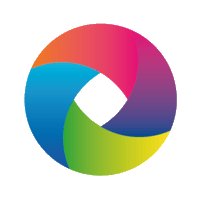 Looking for solutions to improve your photo editing workflow with Lightroom plugins? Discover a powerful software suite that includes advanced HDR editing, AI-powered enhancements, and creative tools.