Sunflowers are some of the most cheerful flowers, making a great subject for a photoshoot. So here are eight fun sunflower photoshoot ideas for you to try.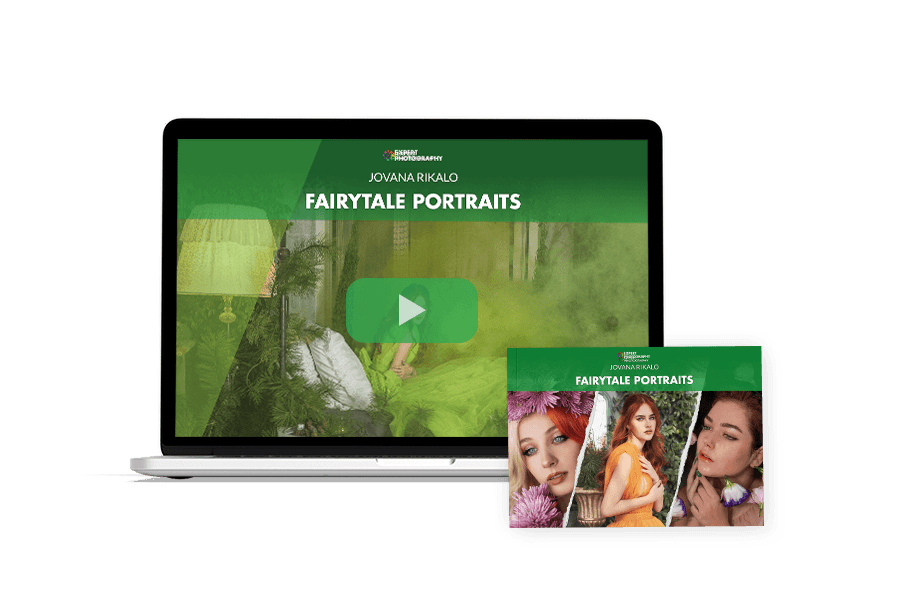 Looking for inspiration for your sunflower photoshoot ideas? Check out our project-based video course and cheat sheets for fairytale portrait photography. Learn from an expert and create unique, magical portraits that stand out in the crowded market.
8 Best Sunflower Photoshoot Ideas to Try
This list will show you how to make the most out of a tapestry of sunflowers. These ideas focus mainly on portraiture. And we answer the question, how do you pose in sunflower fields?
We also answer the most frequently asked questions about sunflower photoshoot ideas at the end of the article. And we will go over what camera equipment to take with you.
1. Hold Up a Sunflower for Scale
A stereotypical picture can sometimes be the most effective. I like the image below because the photographer has filled the frame with sunflowers.
Sunflower heads can grow to a similar size as our own. So take advantage of this comparison by having your subject hold a loose flower up to their face.
You can have people cover their entire face or just a tiny section. Just ensure you focus on your subject's face.
Notice how the taller sunflowers are behind the subject. And the shorter ones fill in the foreground. The flowers engulf the subject for a great photo moment.
2. Create an Endless Sunflower Background
Another idea for a photoshoot is to frame your photograph to look as if the yellow flowers take up most of the frame. To do this, you need a field below a hill or a higher perspective.
You could also take a step ladder with you. Or if you have an assistant, get on their shoulders!
I like this idea because it emphasizes the sheer mass of flowers. My favorite part is how we lose sight of the stems further in the distance. So we are left with a band of yellow on the horizon.
3. Photograph at Your Subject's Height
Position your camera around the height of the flowers. This way, you get a viewpoint similar to images shot right above a waterline.
This composition is ideal for producing dramatic photos of people among sunflowers. It's especially true for sunset images like the example provided below.
For this composition, I suggest using a shallow depth of field to bring attention directly to the person. Be conscious of your foreground and focus on your subject.
This composition technique works best when the foreground is full of hints of color. You also want a fast shutter speed to capture any movement.
4. Style Your Subjects' Clothing
Photographing a group of people with a sunflower background can be tricky. But styling your subjects in matching family outfits can make your photos look more professional.
Notice in the picture below how each person is wearing white clothing. It highlights them among the flowers rather than making them stand out.
But the success of this shot again comes from the perspective. As the photograph is taken from high up, you do not see the end or edge of the field.
This gives the impression that the family is fully immersed in nature. The right styling and perspective can create a wholesome family picture that is perfect for displaying in your house.
5. Go Macro for a Sunflower Photoshoot!
The main attraction of sunflowers is their brilliant yellow color. So you may want to focus on this specific detail, filling your frame with as much color as possible.
Sunflowers are so big that you can get up close and personal with a macro lens. And the macro style will open up a range of subjects to photograph with these flowers.
You can capture images of insects, like bees, for example. Or you can get creative by shooting the back of the plant or maybe even the petals with the sun shining through them.
6. Take Full-Body Shots With a Flash
The only way to guarantee controlled lighting is to bring it yourself! Using an external flash lets you light your subject perfectly. The light will also bring out the unique details and colors of the sunflowers.
It is also worth studying the image below for a full-body shot. Most sunflower fields will have gaps between each row of flowers planted. Typically, these walkways can be pretty ugly in the photo.
This photographer has filled the bottom of the frame with petals from other sunflowers. It's a great way to fill the frame with more attractive details. And it emphasizes a sharp focus on your subject.
7. Find a Lone Sunflower to Focus On
Having a single subject standing out from the masses makes for a great photo. Whether in a busy city center or with a sunflower background, it's true!
Find a lonely sunflower that has grown higher than the ones around it. And make it the center of your focus. Make sure you use a shallow depth of field to make it stand out.
You can also use this technique to have a person stand or jump higher than the sunflowers. (Again, a ladder helps.) This adds attention to them and makes it look like they are in a sea of yellow flowers.
8. Shoot a Wall of Sunflowers Against a Blue Sky
Even though this composition looks simple, it is hard to perfect. This photo technique will have you look for the location more than taking the actual shot!
You will want to find a sunflower field on a slight hill. Then you want to position yourself at the lowest point in the area and shoot toward the highest end.
This low angle gives you a "wall of sunflowers." Just ensure nothing is on the horizon, as that can ruin the effect. If one tree disturbs the otherwise perfect composition, you can remove it later in Photoshop.
FAQs About Sunflower Photography Ideas
There is a balance of colors, light, and details you want between your subject and background.
Plus, outdoor photography often relies on weather conditions. So choose a good time for this type of photography.
What Is the Best Color to Wear for Sunflower Photos?
Subjects should wear a complementary color. White, blue, brown, and orange colors are ideal for a sunflower background. Black may be too dark. But a vibrant red can make your subject stand out.
In your sunflower photoshoot, the person will be surrounded by a brilliant yellow. Because yellow is bright and vibrant, you do not want people to wear colors that clash with it.
You want to accent the light feeling that yellow gives off. The idea is to stand out but complement the shades around you.
What Is the Best Time of Day to Photography Sunflowers?
Sunsets are incredible times for sunflower field photography. The highlights on the top of the person's head will reflect the same color and intensity as the petals on the flowers.
Lucky for us, younger sunflower heads will always turn towards the sun as it moves across the sky. So it's almost like having a photography assistant turning a reflector for you!
But sunflower plants are pretty tall. So shooting in direct sunlight can cause a lot of sporadic shadows. If you're on location in harsh sunlight, you have to play around with your framing and composition.
What Are the Best Times of Year for Sunflower Photoshoots?
Because the sunflower is a symbol of summer, you would be right to think it's the best time to take pictures of them. Perennials can bloom for 8 to 12 weeks during these summer months.
You can typically find them flowering from mid-July to September. But sometimes, you will find them still in bloom as late as October.
This long bloom time means you have plenty of time to plan your photoshoot. Farmers plant sunflower seeds often. So there are these constant yellow colors in the summer sun.
Where Can You Find Sunflowers in the United States?
The Dakotas produce the most sunflowers in the United States. So these are the best places to head for an abundance of them in the summer.
Kansas is known as the sunflower state because its climate suits its growth. So you will have no trouble finding these beautiful flowers if you're lucky to live or travel near there.
Minnesota, California, Colorado, and Texas are other states to find them easily. And sunflower fields are abundant in other parts of America.
Where Are the Best Sunflower Fields?
The best sunflower field is most likely the one closest to you. Hopefully, this information is on the internet somewhere.
The best way to track an area down is to do a Google search. Put your location and "sunflower field" afterward in the search bar. You can also look for sunflower festivals near you.
You are looking for a big enough field that fills the frame with sunflowers. But the field's environment is also crucial to a successful photoshoot. So keep this in mind.
For instance, an area on a hill will naturally help fill up your frame. But a field with trees around the edges will detract from the blue sky. But it adds excellent depth when shooting with a wide aperture.
3 Items to Bring to a Sunflower Field Photoshoot
Here are three essentials to bring to your sunflower photoshoot.
1. A Camera
As always, the best camera is the one that you have with you.
Ideally, you want to shoot on a mirrorless or DSLR camera. These cameras give you the flexibility and control to shoot the various styles we will touch on in this article.
This doesn't mean you can't get great images from a point-and-shoot camera. It will just be a lot harder.
Even a camera on a modern phone camera has excellent capabilities for a small photoshoot with sunflowers. If you use an iPhone, use portrait mode to make your subject jump out of the background.
2. A Long Lens
Most lenses are suitable for shooting with a sunflower background. But some are preferable to others. Of course, it comes down to your style of photography.
I suggest using a lens with a long focal length to amplify the endlessness of sunflowers in your photos. An example would be a 70-200mm lens. (Even smartphones have lens attachments now.)
If you take a portrait of someone from far off with a long lens, you will get a background with a smaller field of view than a wide-angle lens.
Shooting the same shot using a wide-angle lens, you may see the edges of the field. And this would ruin the "endless" effect.
3. A Tripod and Polarizing Filter
A tripod may not be useful during the day. But you may want to use a tripod to shoot during golden hour, especially if you will be shooting into twilight. It's also helpful for macro shots.
And a polarizing filter could help with the styling of your photo. It can remove glare and help amplify the colors.
Conclusion: Sunflower Photoshoot Ideas to Try This Season
With this list of ideas for sunflower photos, there is no shortage of photo techniques to try. Part of photography is taking advantage of these natural places of beauty.
Plan what gear and equipment you need. Decide on what time of day you want to shoot your images. And fill your frames with as much visual goodness as possible.
And if there isn't a sunflower field near you, take those extra hours to travel to a place that does. You won't regret having a sunflower field photoshoot!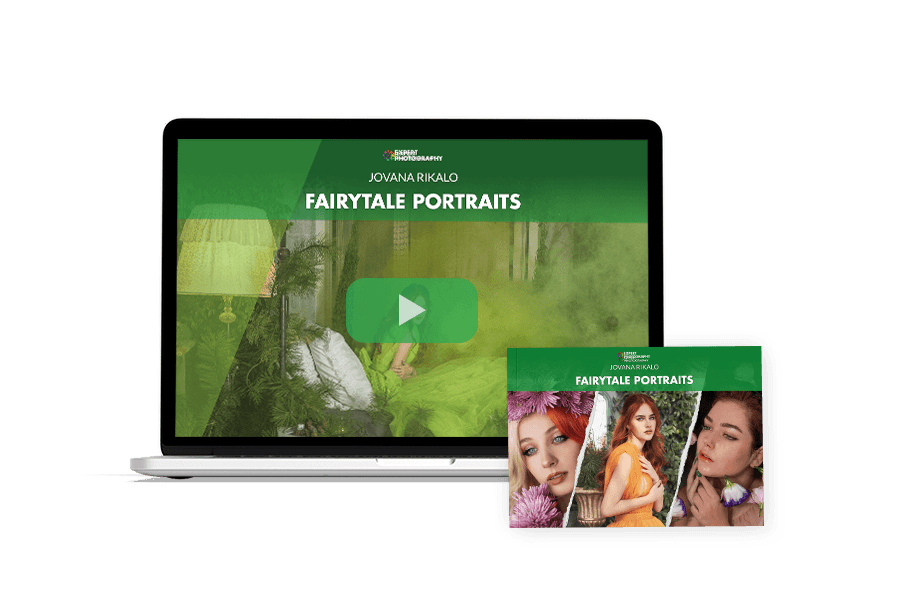 Looking for inspiration for your sunflower photoshoot ideas? Check out our project-based video course and cheat sheets for fairytale portrait photography. Learn from an expert and create unique, magical portraits that stand out in the crowded market.