In this Sony a6500 review, I'll provide an overview and go over the Sony a6500 specs. Furthermore, I'll present a few alternatives and tell you whether it's still worth buying.
The Sony a6500's release date was in October 2016, but the Sony a6600 has since superseded it. Yet, the a6500 is still a powerful camera and an excellent choice for many photographers and videographers.
I've used it since 2018, primarily shooting travel and adventure photos and videos. And I have taken thousands of stills and videos with it in that time. The Sony Alpha a6500 is still a top-tier APS-C mirrorless camera.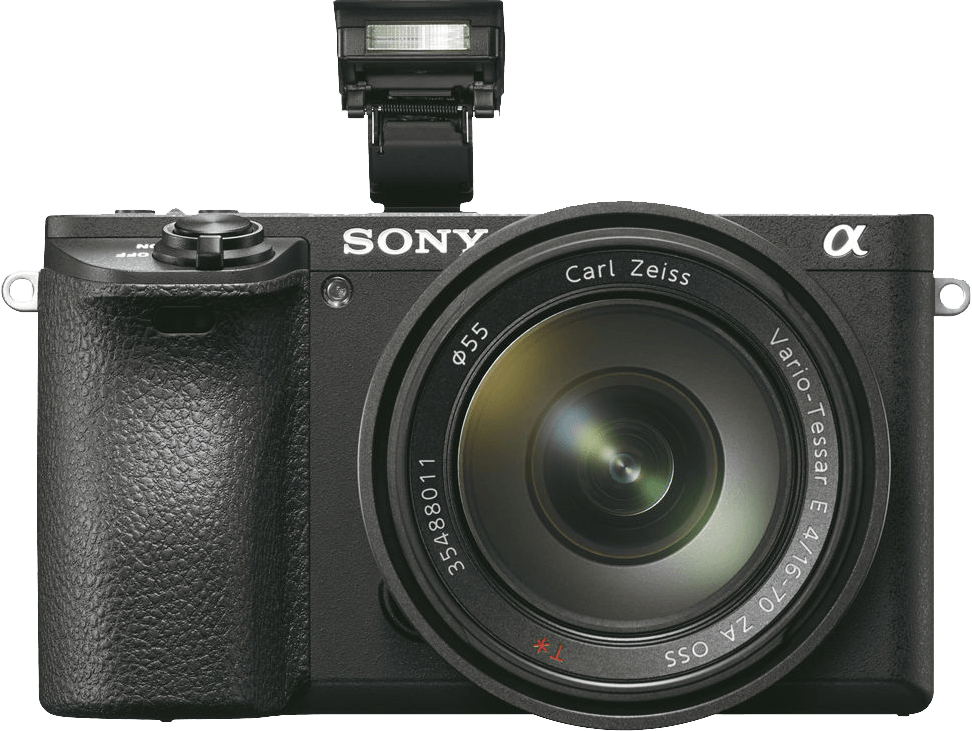 One of Sony's best APS-C mirrorless cameras. With class-leading photo and video features, it has everything a creative photographer needs.
Shop 2 Offers
[ExpertPhotography is supported by readers. Product links on ExpertPhotography are referral links. If you use one of these and buy something, we make a little bit of money. Need more info? See how it all works here.]
Sony a6500 Overview and Specifications
Sony a6500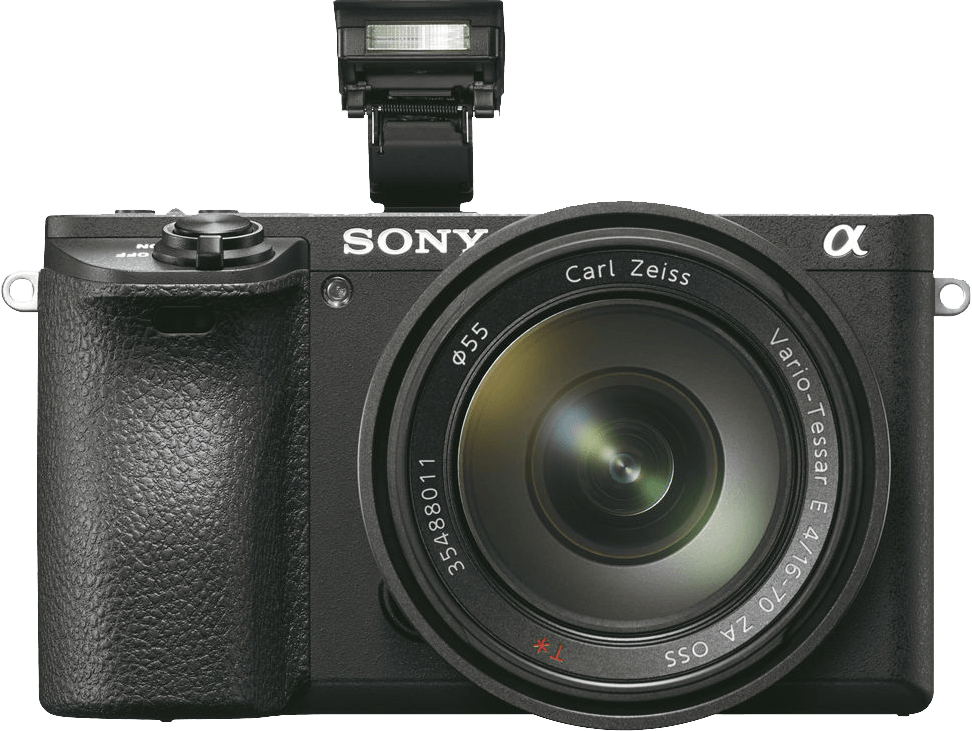 In-body Stabilization
Video
The Sony Alpha a6500 is one of six
mirrorless cameras
in Sony's a6 lineup. The
a6000
and
a6100
are considered entry-level cameras. The
a6300
and
a6400
are mid-level options, and the
a6500
and
a6600
are top-tier models.
The a6500 price range is full of competition. And while many competitors (especially new cameras) have upgraded in one area or another, none of them boast the entire package of the a6500.
While the Sony a6500 is by no means a perfect camera, it does have some fantastic features. At its center is a 24MP APS-C CMOS sensor. Additionally, it has in-body stabilization, shoots 11fps (frames per second), and captures 4K video up to 30p.
Moreover, it's an interchangeable lens camera that uses the Sony E-mount lens system. The standard kit lens is the Sony E 16-50mm f/3.5-5.6 OSS. (Note, I did not use the kit lens in this review. Instead, all the sample photos are shot on the Sony Zeiss 16-70mm f/4 OSS. It's a premium standard-zoom lens that pairs perfectly with the a6500.)
Another thing I love about the a6500 camera is the price. As an older camera, it has seen significant reductions… Don't be afraid to go for a cheaper used camera! That's what I did, and I couldn't be happier with my decision.
Who is the Sony a6500 For?
As a top-tier mirrorless camera, the Sony a6500 is appealing to many. Whether you're a professional or a total beginner, it can fit seamlessly into your kit.
It has more advanced features than entry-level cameras for beginners. It's loaded with professional features for intermediates. And for professionals that already shoot with a Sony camera system, the a6500 is an ideal lightweight backup.
Additionally, it's for anyone who needs an ultra-portable, high-quality camera. Travel, adventure, street, and landscape photographers all come to mind. I'm an avid traveler and nature lover, and I never go anywhere without my a6500.
With 4K capabilities, it's a terrific choice for hybrid photographers who shoot videos and stills. But if you only work with video, I would opt for the Blackmagic Pocket Cinema Camera 4K instead. And if you're willing to expand your budget, the Panasonic Lumix GH5S is one of the best cameras for video.
Key Features of the Sony a6500
Let's look at where the a6500 exceeds expectations and where it falls short.
Lens Mount and Compatibility
Like every Sony mirrorless camera, the a6500 uses the E-mount lens system. It was first developed in 2010 and has grown tremendously over the years.
While a drawback was a lack of lens compatibility for a long time, there are now over 60 native lenses. Furthermore, there are hundreds of more third-party lenses for the Sony system. Sigma and Tamron are the two most popular third-party manufacturers, but they are far from the only ones out there.
Technically speaking, there are two types of E-mount lenses. FE lenses are made for full-frame cameras. E lenses are for APS-C cameras, like the a6500. But it's worth noting that all lenses work on both camera systems.
Full-frame lenses are 100 percent compatible with every APS-C. The only difference is a 1.5x magnification is applied. For example, with a FE 50mm prime lens on the camera, the a6500 will have an equal focal length of 75mm.
Likewise, all E lenses will work on Sony's full-frame cameras. All you have to do is make sure you're in crop mode. Unfortunately, this will limit the amount of the sensor used. It isn't ideal but works in a pinch.
If you ever decide to upgrade from an APS-C to a full-frame sensor—as long as you stay in the Sony family—all the native lenses will still work. That's a huge advantage that will save you lot's of money in the long run.
There are two principal advantages of buying E lenses for the a6500. First off, they are much lighter and more compact than full-frame lenses. And as the a6500 is a compact camera, it makes sense to pair it with smaller lenses.
Secondly, E lenses are much cheaper than FE lenses. While they may not produce as sharp images, most of us don't want to spend more on lenses than on the camera itself.
If you're thinking of switching from DSLR to mirrorless, you may be curious about the compatibility of your current lenses. Lucky for you, E-mount lenses have a teeny 18mm flange distance. That means all your DSLR lenses will work seamlessly with an adapter.
Plus, there are some marvelous converters for both Nikon and Canon lenses. As an ex-Canon shooter, I have used the Metabones Canon EF Lens to Sony E-mount Speed Booster and the Sigma Mount Converter. Thanks to electric wiring, they both preserve autofocus and aperture controls.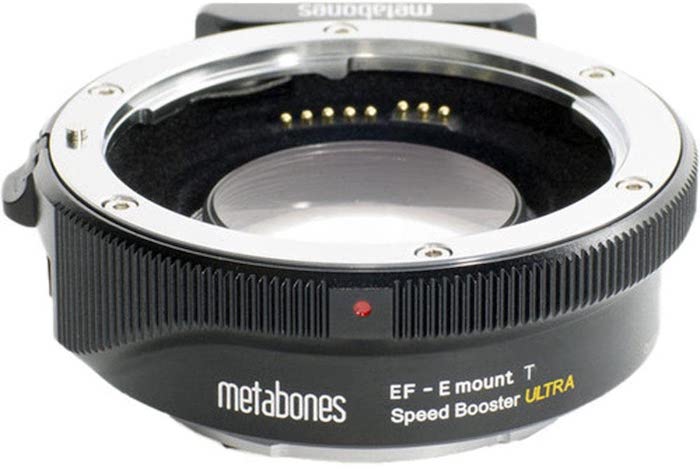 Sensor and Image Quality
The Sony a6500 has a 24.2MP CMOS APS-C sensor, the same as the new a6600. At 23.5×15.6mm, it's the same size as Sony's other crop sensor cameras. It also uses a Bionz X image processor.
With 24.2MP, the Sony a6500 is ahead of competitors like the Nikon Z FC (20.9MP) and the Canon 7D Mark II (20.2MP). Yet, it's slightly behind Fuji cameras (26.1MP) and the Canon EOS M6 Mark II (32MP).
Another thing to note is that the a6500 does not have an anti-aliasing filter. The lack of an AA filter adds extra detail and sharpness to photos but sometimes creates extra moiré.
In regards to photo quality, the 24MP sensor delivers 6000×4000 pixel images. That's the same as many of Sony's professional cameras. Where it differs from them is photo quality in low-light conditions. Full-frame sensors always deliver better results when the light isn't as good.
The dynamic range of the sensor in the a6500 is an impressive 13.7 stops. It allows you to recover tons of extra detail when editing.
It has an ISO range of 100-25600 (51200 when expanded). As a landscape photographer, I need a camera that functions well in the early morning and late evening. Fortunately, the ISO performance is fantastic.
From ISO 100-1600, images remain equally sharp. I frequently boost the ISO up as high as ISO 12800 and only see minimal noise in these images. Any higher than that, noise starts to become quite visible.
Image Stabilization
Another great feature is the addition of Sony's five-axis in-body image stabilization (IBIS). While stabilization may be commonplace in new cameras today, the a6500 was the first Sony APS-C to feature it.
Through my tests, I have found that the stabilization adds roughly two to three stops of stability. It's even more when paired with a Sony Optical Steady Shot (OSS) lens. Thanks to this, I can shoot handheld images at a shutter speed as low as 1/10 s.
The IBIS is most noticeable when video recording. Camera shake is negligible when turned on. You don't have to hesitate to shoot short handheld clips.
It by no means replaces a tripod or gimbal, but it's a step in the right direction. I still carry a tripod with me most of the time, but I use it far less often.
JPEG, RAW, and Straight Out of Camera (SOOC) Images
Beginners and professionals alike who shoot JPEGs will be thrilled with the results. The JPEG formula used by Sony keeps as much detail as possible.
It automatically sharpens the images in a very natural and effective way. Furthermore, when shooting with high levels of ISO, it automatically reduces the noise. You can thank the Bionz X image processor for these industry-leading JPEGs.
RAW files are also quite excellent. On average, they are around 24MB in size. They are that large because they retain a ton of information, courtesy of the Sony a6500 dynamic range. You will have no trouble editing your photos when you shoot in RAW.
One knock I have against the a6500 is SOOC image quality. The colors are flat and less vivid in comparison to other brands. To be fair, all Sony cameras I've used have the same issue. That makes it more of a knock against the camera maker than this specific model.
You can make the colors pop when you edit your photos—as long as you shoot in RAW. If you don't want to edit them, I recommend shooting JPEGs and changing the creative style from "neutral" to "vivid."
One more cool feature I sometimes use is the JPEG+RAW capture mode. Since you can't send RAW images to your mobile devices via the built-in Wi-Fi, this works great if you need your photos quickly. I use it when traveling to send pictures to family and friends back home without needing a laptop.
Focusing Systems
Sony has long been the industry standard for autofocus systems, and the a6500 is no different. While not quite as fast as the a6600 (which Sony boasts is the fastest in the world!), it's not far behind.
It uses a hybrid autofocus (AF) system with 425 contrast-detect points and 425 phase-detect points. The points cover the entire sensor and make the focus speed more or less instant. With the help of Sony's AI tracking technology, even subjects moving at high speeds come out sharp more often than not.
There are three autofocus modes—Single-shot AF, Automatic AF, and Continuous AF. For static subjects, I use Single-shot AF. On the other hand, for moving subjects, Continuous AF is my go-to. I never use Automatic AF and recommend staying away from it.
Also, the Sony a6500 has seven autofocus area modes (Wide, Zone, Center, Flexible Spot Small, Flexible Spot Medium, Flexible Spot Large, and Expanded Flexible Spot). Having a lot of options is great, but unfortunately, many of them seem to do the same thing. More often than not, I find myself using the same two focus modes outside of manual focus—Wide and Flexible Spot Medium).
Additionally, there is a lock-on version of each as well as Face-Detection, Eye-AF, and Center-Lock-On AF. Face detection and eye-AF are two remarkable features. They work wonders—making life as a photographer so much easier—especially when shooting portraits or events.
For example, when shooting sports, it can track the eye of a player and maintain focus. Another perfect time to use it is when taking pictures of a bride walking down the aisle at her wedding.
My only complaint is when there are multiple subjects in the frame. Occasionally it moves from face to face when not wanted. Unlike some new models (the a7 III, a7 IV, a7R III, and a7R IV), Eye-AF only works with human faces.
Frame Rates and Burst Mode
The Sony a6500 has four different continuous shooting burst modes—High+ (11fps), High (8fps), Medium (6fps), and Low (3fps). At 11fps, High+ is one of the fastest continuous frame rates among crop sensor cameras.
Thus, it is a more than capable camera for action sports and wildlife. On a recent trip to California, I captured spectacular images of whales and elephant seals on the a6500 using continuous shooting modes.
The downside of shooting at 11fps—there is no live view, so it's nearly impossible to track your subjects. Along with this, you can't use High+ when in silent shooting mode. Because of that, my most-used shutter speed is 8fps.
Sony claims the a6500 can shoot up to 300 JPEGs, or 100 JPG+RAW files, per burst. Personally, I have never needed to shoot a burst of this size, so I can't speak to the accuracy of their claim.
What I can comment on is the buffer rate. Compared to other cameras I've used, the speed is phenomenal. One strange thing that happens when buffering is you can't access the main menu. But you can still access the function (Fn) menu and change settings from there.
Video Features
One of the main reasons many choose the a6500 (myself included) is its video features. While not on the same level for video as some other cameras, it's a powerful video camera in its own right.
It has three video formats for shooting videos—XAVC S, AVCHD, and MPEG-4. It can shoot video at resolutions of 4K, 1080p Full HD, and 720p Standard HD within those formats. In all modes, it has a maximum bitrate of 100MBps.
When filming in 4K, you have frame rate options of 30p, 25p, and 24p. Additionally, it shoots in 1080p at speeds of up to 120fps. I recommend shooting video at 4K and 30p, with a bitrate of 100MBps. These settings create the highest quality, most life-like videos.
If you want a more cinematic look, switch the frame rate to 24p (25p if you're in Europe using the PAL system) before recording.
It has two options to capture slow-motion video. The first is to use the built-in S&Q settings. This records slow motion or fast motion directly inside the camera. The second, my preferred method, is to capture video at 120p and slow it down later with video editing software.
Additional Video Capabilities
The phase detection autofocus also works for video, but AF-C is the only mode option. You can select the focus point on the touch screen LCD, or you can use center lock-on AF. Either way, there is a slight delay to lock onto the subject. With that said, once locked on, it usually does a terrific job tracking and holding the focus point.
One of the best video features for beginners is the addition of nine preset picture profiles. For more experienced filmmakers, you can create and adjust picture profiles to exactly meet your desired look.
Some things don't work great with video. The first is the noticeable rolling shutter when recording 4K/24p video. It's not a major issue but can be distracting.
Next, there is the chance of overheating when filming in 4K for extended periods. To combat this issue, the a6500 dims the screen. While a good idea, it makes it incredibly difficult to see the screen in sunny conditions.
A couple of other nitpicks are the lack of a headphone jack and below-average 1080p HD recording quality. Fortunately, there's a microphone, a USB 2.0, and a micro-HDMI port. The USB 2.0 port can charge the camera while in use.
Camera Body and Handling
Like most mirrorless cameras, one of the Sony a6500's biggest selling points is its compact body. It measures 120x67x53mm. Additionally, it weighs only 453 grams. If you currently have a DSLR camera system, it will feel much smaller and lighter.
There's one trade-off with the small body, and that's a smaller grip. If you have large hands, you may find it awkward at first. When I switched from a Canon DSLR, it felt way too small in my hands. But now, it feels completely natural.
Unlike the plastic A6000, the a6500 has a magnesium alloy body. That gives it a sturdy feel—despite its small size—and makes the camera stronger and more durable. But some dials, and the door to the battery compartment, are still made of plastic.
A huge plus of this camera for me as an outdoor photographer is its weather-sealed body. According to Sony, it's resistant to moisture as well as dust. I can fully support that as I have used my a6500 in rainstorms, snowstorms, and duststorms. But note that the kit zoom lens and many other E lenses are unfortunately not weather sealed.
Another fantastic feature is the OLED electronic viewfinder. It has 2.36 million dots, 100% coverage, and the colors look great!
On the other side, the touchscreen LCD monitor is my least favorite thing about the camera. For a company that makes smartphones, I had massive expectations for it. Unfortunately, it does not work well. For starters, the touch screen features only work for two functions. To assign focus when using autofocus modes and zooming during digital playback. You can't use it inside the menus. To me, there's no logic behind it.
Menus and Buttons
The a6500 menu system is another source of disappointment. While better than older versions (with updated color-coded folders), they still leave a lot to be desired. Specifically, creating a custom "my menu" page would be a nice option.
For easy access to your most-used settings, you should assign them instead in the function menu. It can store six or twelve settings and is completely customizable.
Overall, the Sony a6500 is a highly customizable camera. There are three default custom buttons (C1, C2, and C3). Furthermore, customizable are the AF/MF (manual focus), AEL (auto-exposure lock), center, left, right, and down buttons.
Lastly, there are two control dials. The first control dial is on the top of the camera (next to the mode dial). The second is a rear dial. Two dials on top would be ideal, but there simply isn't enough space on this compact body.
Extra Features
The Sony a6500 has a pop-up flash with a range of six meters and a hot shoe for attaching an external flash. A microphone, light, or external monitor can also go on the hot shoe.
On top of that, there are five unique exposure modes—iAuto, Program, Aperture Priority, Shutter Speed Priority, and Manual. I recommend learning to use Manual mode. But the other modes are good places to start for beginners.
Finally, no review would be complete without talking about battery life. Unfortunately, at an average of 350 shots, the battery life isn't great. Luckily, the batteries are inexpensive (especially third-party ones). I combat the low battery life by always having extra spares in my bag. One or two should get the job done. I advise more for video shooters.
Alternatives
The a6500 has some noteworthy alternatives in its price range as an older camera. Let's check them out:
Our Verdict
Whether you buy a new camera or a used one, the a6500 still has a place in the photography world. It's an amazing camera, perfect for beginners, professionals, and everyone in between.
While I wouldn't say it's a professional camera, it can create professional-level work if you're a travel or adventure photographer. In addition, it's an ideal lightweight backup camera for Sony professionals.
With more cameras coming out every year, there has never been more competition for the a6500. But with that said, I feel confident it will age well, and I will happily continue to use mine. I hope this Sony a6500 review will help you decide on your next camera!
Scores
Construction and Durability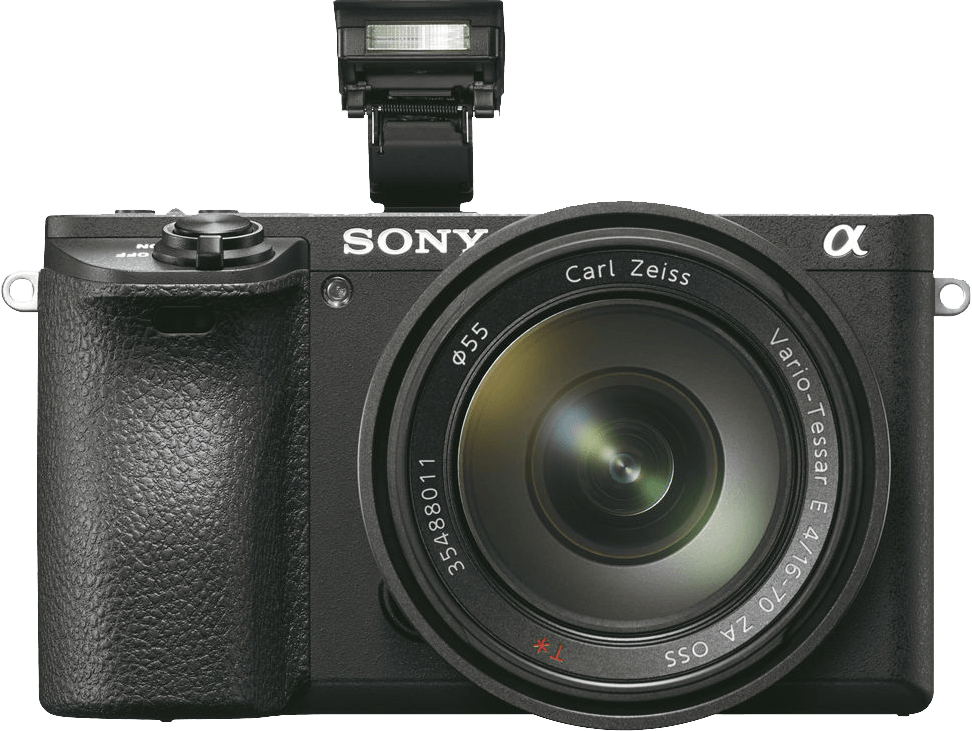 One of Sony's best APS-C mirrorless cameras. With class-leading photo and video features, it has everything a creative photographer needs.
Shop 2 Offers