Which one is right for you? It's a common problem; one that I see every week. A lot of people seem to think that being a good photographer means being good at every style of photography there is, when in reality, that's exactly what's holding you back.
Don't be a Jack of all trades, master of none. Find your photography niche, and conquer it.
Now before I start, let me just say that's it's perfectly natural to experiment with many niches when you're fist starting out, but if you want to start excelling at photography, or even turn it into a career, then it's best to choose a niche.


eBooks and Courses for Everyone
Questions to Ask Before Choosing a Photography Niche
Why is it so important to find a niche?
As well as it being easier to personally excel in one niche, rather than many, there's also marketing. This is a photography tutorial website. If I also decided that I wanted to review art and sell books, how much harder do you think it would be to promote myself? When the niche is smaller, it's easier to find your gap in the market.
What do you enjoy doing?
If you don't enjoy the process, then what's the point? I often liken this to friends who say they enjoyed a boring 3 hour movie because the end was really good. If you've not enjoyed the 5/6 of the process, then can you really say that you enjoyed it?
This relates to photography really well, because lanscape photography for example, requires a lot of patience. I you're an impatient person, then it's probably not for you.
What are you good at?
You might love fashion photography, be really blown away by the work that you see, but be absolutely useless at it yourself. Perhaps you need to learn some more, or perhaps it's just not right for you. Some niches are better off admired, than participated in.
Will you need additional equipment?
You can take landscape photography photos on your T2i/550D all day long, but I wouldn't recommend you rock up to a wedding with just that camera and the 18-55mm kit lens. Some niches require extra equipment, and it's up to you to decide whether you can afford it or not.
How well (if at all) does it pay?
You might love stock photography, but the rates are famously poor, and you need a big portfolio to make real money from it. If you're looking to make photography a career, then it's time to start considering other niches.
What is the competition like?
It seems to me that most people aim for portrait, fashion (usually a younger crowd), and music. There's a good combination of fun vs. money in these niches, so they're very popular, and hence harder to break into. Portrait is a bit easier because the market is bigger, but it's still crowded. Perhaps you should find a niche within a niche (check out the product photography niche below).
Does your location suit your niche?
Do you want to be an extreme sports photographer, specialising in surfing, but you live in the middle of the country? That's not really going to work out. Be realistic.
The Big List Of Niches
Stock
Advantages:
Disadvantages:
You need a lot of photos to start making good money.
Perhaps not the artform you've been longing for.
Stock photography can work out to be a good income, but it's not something I recommend all that much. Besides the fact that you have to have a lot of photos selling to make it work, the style of photography is usually cliche and corporate, and not something most photographers dream about.
Weddings
Advantages:
Good money.
Self employed.
Well respected art form.
Disadvantages:
High stress (you can't retake certain photos if you miss them).
Requires a lot of extra gear, plus spares.
You may need to hire an assistant.
Some brides may request styles of photos that you don't like.
Usually a lot of post processing involved.
Wedding photography is something that's never really interested me, partly because it can be a stressful environment, and partly because my candid style does not suit weddings so much. It's all about personal preference and taste. Plus all that post processing…
Portraits (high school, corporate, family)
Advantages:
A larger market.
Get to meet lots of people.
Can be a lot of fun.
Disadvantages:
Depending on your client, it can be a little bit stressful.
Can be a little hard to get established.
Taking portraits is a really well respected way of making money in photography, and a route that I personally recommend.
Landscapes
Advantages:
It can be a lot of fun.
Produce some really beautiful results.
A great way to see the country.
Disadvantages:
It requires the 3 P's: Planning, Patience, and Persistance, and not everyone has all three.
Not exactly the easiest way to make money.
Landscape photography produces some really beautiful results, and can be incredibly rewarding, but not everyone has what it takes. It's also not very easy to start earning money from it, unless you're an already well established photographer.
Photojournalism
Advantages:
Can be a great part-time job.
Good for extra cash, working freelance.
You get to take photos that other people don't get the chance to.
Disadvantages:
Pay is poor.
Work is uncertain for freelancers.
You're not always in the right place at the right time.
It's of my opinion that before long, photojournalism will go the way of the dinosaur. Maybe not too soon, or even within the next decade, but as photography starts to grow, the work will become more and more infrequent.
Music
Advantages:
You get to see lots of live bands, for free.
You get to capture some really interesting lighting.
It's over pretty quickly (usually 2-3 songs).
Disadvantages:
Late hours.
You have to give up your rights to photos in some situations.
Bands are getting stricter and stricter about what can be done with the images.
Your creative style may not suit the editorial purposes that the photos may be used for.
It's not really that hard to break into, it's all about who you know. I've seen people in the photographer's pit with just a pocket camera, and you wonder how they ever managed to get in there with that. The demand for the photos isn't really that great though, and companies such as Getty Images are far more likely to go for a head and shoulders picture than anything else.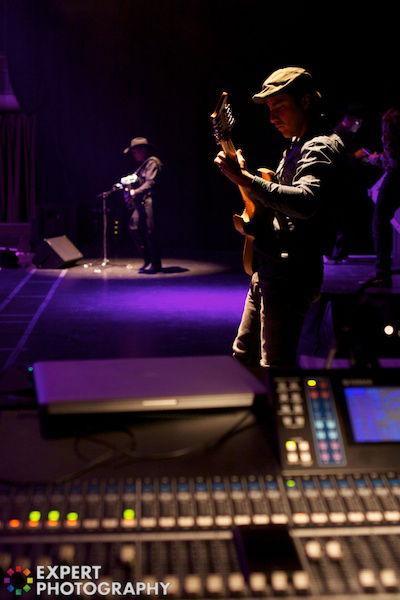 Macro
Advantages:
Interesting photos that most other photographers would not have taken.
Disadvantages:
Can be very tricky.
Hard to find constant work.
Macro photography, is the reason we have niches in photography. You simply don't find fashion photographers who also specialise in macro, it just doesn't happen; the skills don't cross over. This is why it's best to pick a niche, rather than trying master them all.
Fashion
Advantages:
You get to work with lots of different people.
Your work gets published, providing you with recognition.
A very creative niche.
It's become much more accessible as it no longer requires complex studios to come up with
Disadvantages:
It's growing very over populated.
From what I can see from my list of Top 20 Young Photographers, this is growing into a very over populated niche, so getting into it may prove to be harder than you first thought. You don't need all the fancy studio gear though anymore, as more and more photographers are making things happen for them with purely natural light.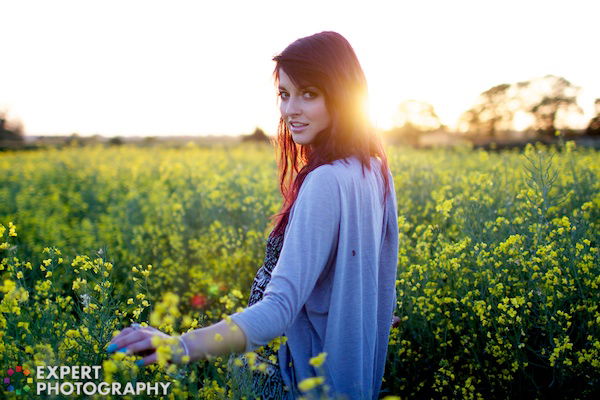 Fine Art
Advantages:
You get to make a living, working on your artform. Nuff said.
Disadvantages:
You have to find a way to make a living, working on your artform.
Turning your art into a career is a surefire way to kill your love for it.
You've got to be real good at it.
Not exactly the easiest niche to break into, is it?
You get to make your living, doing something you love, and gaining recognition for it, what could be better? If only it were that easy. It isn't, and this is something that I would reserve for much more serious photographers, with a wealth of experience.
Children / Families
Advantages:
Usually fairly relaxed.
Lots of work available.
Good money when you can get the work.
Disadvantages:
Someone once said something about children, pets, and work.
If you're working for someone else, you're likely confined to a plain, white background. Boring.
There always has been, and there will likely always will be a market for family portraits when it comes to photography. That's reassuring to know, if you're looking to make money from this niche. Is it for you? Do you like working with children, and possibly pets? What is it they say about those two? Regardless, if you get on well with families, and take nice photos, this is a good one for you.
Events
Advantages:
A big industry.
More relaxed than other events, such as Weddings.
Access to free events, which means free information (something which has helped me greatly, although is often over looked).
Perks such as getting to travel, having your food, drink and accommodation paid for.
Good money.
Disadvantages:
A little hard to crack into.
You will find that you have to travel (that may not be your thing).
Often runs on for days at a time.
This is one of my favorite niches to work in, because the work is good when you can get it, and it's pretty laid back in my experience. The money is also relatively good, and you get access to lots of free information.
Sports
Advantages:
Access to sporting events for free.
Depending on which sports niche you choose, you can get to be really creative.
Disadvantages:
Well obviously if you find sports boring…
Requires a lot of expensive gear (waterproof housings, telephoto lenses, etc.).
There are many different types of sports, which require different equipment, and different skill sets. A sports photographer at a football game probably isn't going to be very good at capturing a surfer catching a wave, nor will he have the right gear for it. I would personally pick a certain type of sport that you're interested in, and follow that, whether it's stadium sports, motorsports, or extreme sports.
Nature / Wildlife
Advantages:
You get to be 'at one' with nature. That's always nice.
You're generally taking photos that most people aren't.
Disadvantages:
Patience is a virtue, and if you don't have any, then this is just not for you.
Long hours.
Expect long hours, but beautiful results. You'll often find that you're shooting at longer focal lengths, trying to capture nature and wildlife from afar, so if that doesn't appeal to you either, then this is not for you.
Food
Advantages:
Mmm food.
High paying clients.
Disadvantages:
Expensive setup.
Was it what you dreamt of when you chose photography as your art form?
I've got a friend who does food photography, and as much as he does a very good job, I can't help but wonder if it was what he was really interested in when he chose photography as a career. If it's a real passion for you, then great, but if not, then try another niche.
Product
Advantages:
Relaxed environment, you can take time over the photo.
Well paid.
Disadvantages:
I've actually got a bit of a soft spot of product photography, and notice when it's done well. Companies such as WeShootBottles really know what they're doing, and they do it well. They take a very specific niche and master it, which is what you need to do to be successful in any niche.
Travel
Advantages:
You get to travel.
You see some amazing places, and capture some amazing photos.
Disadvantages:
You're away a lot.
Notoriously hard to break into.
Who wouldn't want to do this at least at some point in their life? Travel the world, get paid, take photos. If only it were that easy. I think you're better off making this happen for yourself. Go traveling, take photos, use said photos to launch future career. Sorted.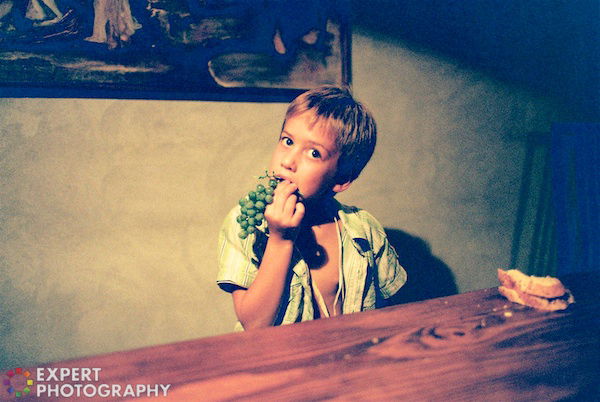 Architecture
Advantages:
You get to see some amazing building, in cool locations.
Many different types: real estate, stock, custom houses, restaurants, etc.
Well paid by architecture firms.
Disadvantages:
Can get a little bit repetitive if you're only sticking to a certain area, such as real estate.
Market is dependant on your location.
This area of photography is really interesting to me, and I love to see it. Check out my House Porn board on Pinterest. It's not really a big market, so you may find it a little hard to break into.
Check out our new post on another interesting niche, medical photography next!
For more tips, see how to become a famous photographer, and outsourcing your photo editing, too!


eBooks and Courses for Everyone