We've all seen them: Photos that have been horribly photoshopped, to the point where they're almost laughable. But what's even funnier is that many of these photos were probably meant to be serious, professional shots
Here are twelve of the most common Photoshop fails, and how to avoid them in your own work.
eBooks and Courses for Everyone
1. Common Photoshop Fails When Not Using Layers
Photoshop is complex. Hundreds of tools, filters, adjustments, and much more are available in this professional editing software.
A big Photoshop mistake is not using layers. Layers will make it a lot easier to keep track of every edit you make.
Learn how to use layers the minute you start working with Photoshop. And remember, it's better to create one layer too many than not enough. Layers are the most important feature Photoshop offers.
2. Not Learning Shortcuts
Another bad Photoshop mistake a lot of people make is not using shortcuts from the beginning. Shortcuts significantly shorten the time spent working in Photoshop. This is time you can use for other projects and new clients.
The problem is that it takes effort to learn them. Most people start using shortcuts after having developed a workflow already. Then, later on in their career, it's too late to change to a more efficient workflow.
It will take even more effort to learn all the shortcuts and change habits. Habits that will leave you frustrated.
3. Applying Adjustments to the Layer
Not all layers are the same. You might be using a lot of layers but don't forget about specific layers. Basic adjustments like contrast, levels, saturation, and much more, can be done using Adjustment Layers.
They allow you to change your adjustments at any time during your workflow.
Photoshop also adds a layer mask to every Adjustment Layer. Use that mask to make adjustments to specific areas of your image.
Masking, by the way, is one of the most important things you should learn when starting with Photoshop.
4. Overdoing It
A very common Photoshop mistake is just going overboard. Photoshop offers so many tools and filters that you might get lost. After hours and hours of working in Photoshop, your own eyes start to deceive you.
You want everything to look perfect but in fact, you're just taking it over the top without noticing it.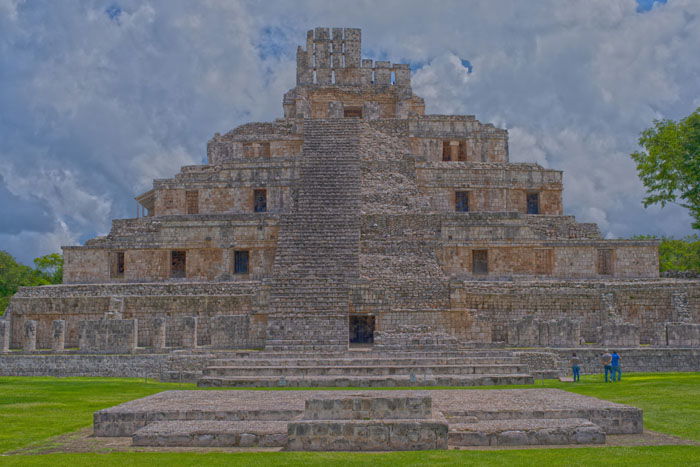 Before saving the final result, take a step back. Close the project for a few hours or even days and then, look at it with fresh eyes. It will help to see clearly again.
You'll probably notice that you've used too much saturation or HDR for example. It's important to let your eyes rest when working on a project where colors need to be correct.
5. Over Softening of the Skin
A lot of beginning fashion and portrait photographers make this bad Photoshop mistake. They notice those perfect skin tones in magazines and want to try the same when editing their own work. It's almost an art to get it right.
A lot of beginners make their models look like a plastic doll. It's key to find the thin line between a perfect image and an over-edited image.
The same applies to whitening teeth, for example. Make sure people look real in your photos. Make sure to Google: "Funny Photoshop mistakes on Instagram and in fashion magazines", and you'll know what I mean.
6. Not Using Smart Filters
Photoshop offers a lot of filters. Instead of just applying them on a new layer, you can use Smart Filters. Smart Filters, like Adjustment Layers, allow you to change the settings of a filter at any moment.
If you apply a normal filter, you'll always have to delete the layer.
Later, you'll have to reapply the filter if you want to change the settings. This not only slows down your workflow but, unless you rename the layer, you can't see what filter is applied.
Smart Filters show you what's happening during your entire workflow.
7. Not Naming and Organizing Your Files Properly
When working on a complex design job, it's easy to end up with a mess of files and layers. If you don't start organizing everything from the beginning, you'll end up in chaos.
Tons of layers named the same and files that are named "Copy of copy of original file". Get into the habit of deleting, organizing, and renaming layers as you go. Give all your files a simple and descriptive name. That also means organizing extra files like stock-photos in separate folders.
This way, when you open the same files or folder a few weeks later, you can still pick up where you left off.
8. Using Photoshop Instead of Illustrator or Lightroom
Photoshop is amazing. That doesn't mean it's the right program for any job. Don't make the mistake of using Photoshop for a project that's easier in Illustrator.
Learn the differences between all the programs Adobe offers. Photoshop is great for manipulating photos. If you want to create a poster, Illustrator is what you need.
Generally, use Photoshop for photo manipulation. Lightroom for photo editing and Illustrator and InDesign for creating artworks and layouts.
9. Not Saving a Master File With Layers
Once you've finished your project, the worst mistake you can make is flattening the image and saving it. Always keep a file with all the layers and edits you've made.
You never know if you want to change it next week or, even worse, if the client wants to make a change.
Keep your master files separate from print files and low-resolution files. Organize them all in folders so you don't run into any problems if you need the files again.
10. Forgetting to Save
A classic and also big Photoshop mistake is not saving your work. Can you imagine how frustrating it is to lose all your work because you didn't save?
When you're stacking up layer after layer, it's good to hit Cmd + S (Ctrl + S for windows) regularly. In fact, this is the first shortcut you should learn and it should be secured in your muscle memory.
Usually, saving every ten minutes will do the trick. Photoshop will try to recover your work in case of a crash but in my experience, it doesn't work more often than it does. Learn that shortcut now!
11. Not Getting It Right on Location
Some beginners rush it when taking photos on location. They get sloppy and don't get the shot perfect. They often think that Photoshop will fix it.
It's true that Photoshop can fix a lot but every mistake you make on location will double your editing time in Photoshop. Make sure to capture the photo as good as you can before you start editing.
12. Not Customising Your Workspace
Every photographer is different. Customize your workspace so that you can find the tools you need within seconds. You don't want to spend valuable minutes looking for that one tool.
Hide all the tools that you don't use.
Conclusion
There's so much to learn when you start using Photoshop and it's easy to make mistakes. Don't worry, everyone makes mistakes. Especially when learning a professional complex editing program like Photoshop.
This list will help you to avoid the most common bad Photoshop mistakes. And hopefully, you don't have to change your workflow later on down the road.
Learning an efficient workflow from the beginning will save you a lot of frustration. You could even lose clients by making common Photoshop fails.


eBooks and Courses for Everyone